Service and Compassion: The work of Bea Gaddy
Honoring the "Mother Teressa" of Baltimore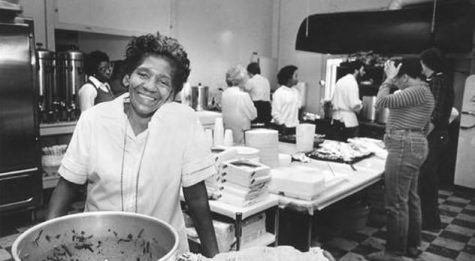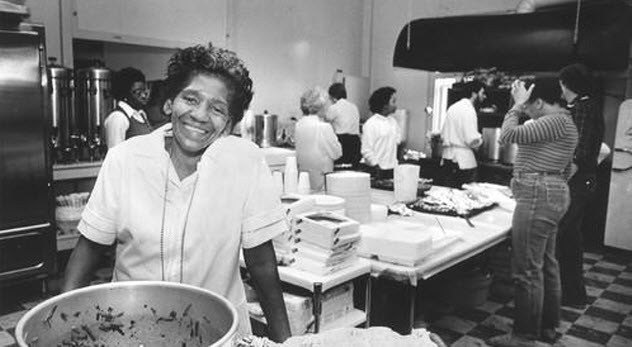 The holiday season is a time where families gather together and share laughs and smiles. However, as we celebrate with our families, we must remember those who are not as fortunate. During this season, many families are facing food insecurity. Last year alone, 35 million people suffered from hunger and 10 million of those people were children. Due to the COVID-19 pandemic, this number has increased to 50 million people, including 17 million children.
Community centers and food banks are finding innovative ways to feed the hungry while minimizing the risk of spreading COVID-19. One of these places is the Bea Gaddy Family Center in East Baltimore. The center is named after Beatrice "Bea" Gaddy, who was born in Wake Forest, North Carolina in 1933 into poverty. Her childhood was very turbulent and by her mid-twenties, she was a twice-divorced mother of five. Searching for a better life for her family, Gaddy moved to New York. Serval years later, in 1964, she moved to Baltimore and attended Catonsville Community College.
In the 1970s, Gaddy worked for the East Baltimore Children's fund. She would regularly open up her home to distribute clothing and food to the homeless. In 1977, she attended Antioch University, where she earned a bachelor's degree in Human Services.
In 1981, with $250 that she won from the lottery, she founded the Patterson Park Emergency food center. Every Thanksgiving Gaddy would host the Bea Gaddy's Thank for giving campaign, serving 3,000 meals and delivering 50,000 more to those who could not travel.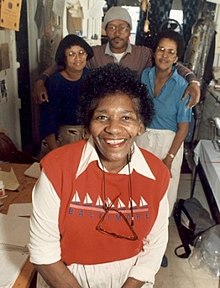 Her organization grew exponentially over the years and she gained support from local organizations like Shady Brooks Farms and Maryland correctional facility in Hagerstown. Gaddy also started a program that reconstructs abandoned homes and a furniture bank to help needy families furnish their homes. She went on to become an ordained minister to bury and marry the poor at no cost.  
In 1999, she was elected to Baltimore's city council. As a result of her hard work and dedication, she became known the "Mother Teressa of Baltimore" and received the Fredrick Douglass Award, among many accolades.
Bea Gaddy passed away in 2001. 
Today, her legacy of service and compassion is continued by her daughter, Cynthia Brooks. In previous years, thousands of volunteers helped cook food and welcome hundreds of guests to the center.   
According to Brooks, things were different this year. "It takes about 1,000 volunteers to pull this meal together. But this year, we could not do that." But she continued to say that, "COVID-19 didn't stop the help, the love and the support we get."
This Thanksgiving, hundreds of volunteers showed to deliver to seniors in the Baltimore region. Others gave out hot meals at the Boston Pizza restaurant in the downtown area. Some residents waited in line at the center to take their meals to go.
According to volunteer Allison Derico, each family gets two boxes, one box is full of meat, eggs, cheese, and the other box is fresh produce, and then we're giving them a personal hygiene bag.
The center has served over 100,000 community members in the last 39 years and shows no sign of slowing down. They are expected to serve 20,000 people and 4,000 of those are seniors. Next year, the center will celebrate its fortieth-anniversary thanks to the compassion of  Ms. Bea Gaddy and continuing community dedication.