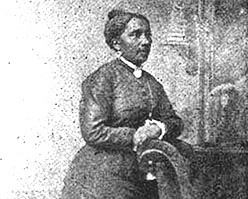 A Woman Named Elizabeth: How Elizabeth Jennings Graham Challenged New York's Streetcar Segregation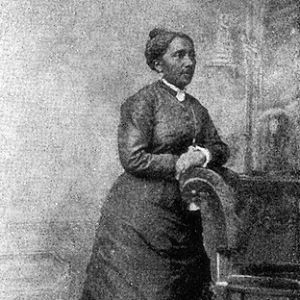 Most people are aware of Rosa Parks, who refused to give up her seat on the bus. Many are also aware of Claudette Colvin, who did the same thing serval months earlier. But most people are not aware of a woman named Elizabeth Jennings, who did that same thing nearly 100 years earlier.
Elizabeth Jennings was born a free woman in March of 1827. Her father was Thomas Jennings, who was the inventor of the drying cleaning process and the first African American patent holder. In 1854, Jennings became a teacher at the African Free School, which was a school for both enslaved and free people of color. She lived and worked in New York City where, at that time, the majority of streetcars were privately owned and enforced segregation.
On Sunday, July 16, 1854, Jennings was traveling and boarded a streetcar belonging to the Third Avenue Railroad Company. The conductor instructed her to leave.
She refused.
The conductor summoned the police and they forcibly removed her from the streetcar. However, news of the incident traveled and many Black leaders in New York organized a movement to end racial discrimination in streetcars. These leaders included Jennings' father, Henry Highland Garnet and James CW Pennington. Her story garnered national attention after it was published by The North Star.
Jenning's father filed a lawsuit against the conductor, the policeman, and the Third Avenue Railroad Company. Jennings was represented by Chest A. Arthur, who would go on to become the 21st president of the United States.
In 1855, a year after the incident, Elizabeth Jennings won her case. The judicial decision stated that, "Colored persons if sober, well behaved and free from disease, had the same rights as others and could neither be excluded by any rules of the company nor by force or violence."
Furthermore, Jennings was awarded 250 dollars (by today's standards $10,000) as well as 22.50 dollars in costs. The very next day, the Third Railroad Avenue Car was called to be completely desegregated.
Despite this triumph, African Americans continued to face the issue of segregation for decades. This lead to the creation of the Legal Rights Association of New York City. The organization fought for integration and equal rights. Ten years later, in 1865, New York's public transit was desegregated.
In her later life, Jennings married Charles Graham. Together, they had a son named Thomas. Thomas suffered from various illnesses and tragically passed away from convulsions when he was only a year old. After the death of her husband and son, she moved to 247 West 41st Street in New York, where she opened up her home as a Kindergarten school for African American students. The school remained open until her death in 1901.
The triumph and courage of Elizabeth Jennings opened up a world of possibility and influenced change made for generations to come.