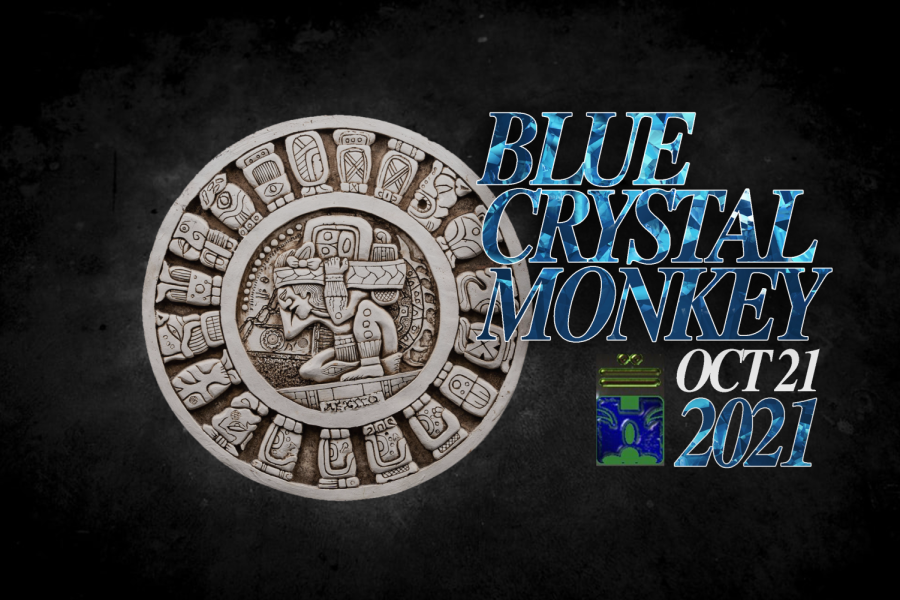 Blue Crystal Monkey: October 21, 2021
Galactic Activation Portals (GAPs) have meaningful symbolism. Today, they suggest you will facilitate essential and honest connections with others. Even the tricksters and the clowns of the world will be able to testify to their wrongdoing. Today, you will bring forth deep thoughts that you kept in your brain's file 13, as you previously believed no one would be interested in hearing them. These days are rare, so be sure to embrace these thoughts to your fullest potential.
Blue Crystal Monkey
I Dedicate order to Play,
Universalizing Illusion.
I seal the Process of Magic.
With the Crystal tone of Cooperation.
I am guided by the power of Abundance.
I am a galactic activation portal.