A New Chapter For HCC: Welcoming Dr. Daria Willis as Our Fifth President
February 11, 2022
Howard Community College begins the spring 2022 semester with a new leader at the helm, as Dr. Daria J. Willis takes over as the college's fifth president.
A nationwide search conducted by the Howard Community College Board of Trustees narrowed down four candidates, who were selected to participate in an on-campus forum where they discussed their respective backgrounds and what they each envisioned for the future of HCC. Once the forums were complete, each candidate fielded questions from employees and students of HCC, who submitted additional feedback through an online survey.
After seven days of evaluating forums and surveys, the HCC Board of Trustees selected Dr. Willis as the school's next president. She replaces Dr. Kathleen Hetherington, who served as HCC's president for fourteen years before retiring in October 2021.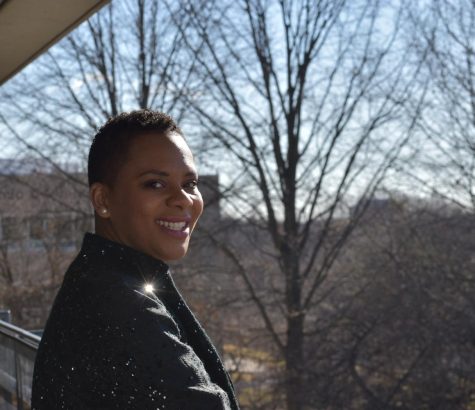 "The greatest gift of all to myself and to my family is joining this amazing community of educators who believe in loving and leading with their whole hearts for student success and achievement," Dr. Willis said. "While I work to learn names, figure out who faces are and come by your offices and say 'hello,' I promise each of you I will lead with love and I will lead with my whole heart."
Dr. Willis started her education at Florida A&M University to pursue a bachelor's degree in history and a master's degree in the same discipline. She then attended Florida State University to earn a Ph.D. in history. After finishing her education, Dr. Willis served as the Faculty Senate president at Lone Star College in Houston, Texas. There, she had the opportunity to meet colleagues and people in higher-up positions, which gave her insight into what it takes to run a college.
After pursuing college administration, Dr. Willis' experience as a college president began in 2019 at Everett Community College in Everett, Washington. There, she helped improve learning environments for students and secure funding for the institution. 
She created collaborative leaderships and found innovative ways to assist students, such as her role in Everett's adoption of the Guided Pathways Foundation. The foundation increased academic success and achievement and offered more support with course selections and degree completion. 
"
…I promise each of you I will lead with love and I will lead with my whole heart.
— Dr. Willis on her leadership approach as HCC's president
Under Dr. Willis' leadership, Everett obtained more than $2 million in grants from the U.S. Department of Education to fund TRIO and STEM programs for students of color, students with disabilities and students from low-income families.
Dr. Willis also completed the Northwest Commission on Colleges and Universities for accreditation and helped Everett secure $43.5 million from the Washington State Legislature to fund the construction of a new Learning Resource Center. During her second year at Everett, Dr. Willis found out about the opening at HCC.
"I heard about the position through a search consultant [with] the company that HCC hired to help find candidates. After doing some research and [making] a couple of phone calls … I decided it was a good fit for me to apply," Dr. Willis explained. "I wasn't necessarily looking to go anywhere, but I fell in love with everything about HCC and I decided this was a place I wanted to be."
Dr. Willis wanted to make sure HCC was the "perfect fit" since she would be moving across the country with her family. She researched HCC and called friends who lived in and near Maryland, which compelled her to apply for the role. Dr. Willis was also captivated by HCC based on what her search consultant told her about the school. After leaving a standout impression at the forums, Dr. Willis was elected.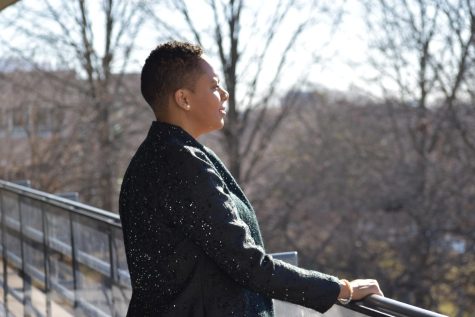 "I was at a conference when I found out. I got the call and I had to resist the urge to scream. I was ecstatic, excited and happy. It was a surreal moment and a dream come true, I was just really excited for the opportunity," described Willis.
Once Dr. Willis officially became HCC's president on Jan. 10, she immediately started brainstorming how to improve the dynamic and atmosphere at HCC. 
"Looking at enrollment, I understand it's sort of a roller coaster these days. It's looking pretty good for the spring but we always want to get it stable as much as we possibly can," said Dr. Willis. "Some ideas I've talked about [include] shortened schedules, so instead of a 16-week term, we could possibly do seven-to-eight-week classes. But of course, we need to talk to faculty about those things."
Dr. Willis also hopes to broaden the age range of the student population and to make learners of all ages feel welcome at HCC.
"We need to make programs targeted towards the adult student population who are not fresh out of high school, but went to high school 10-15 years ago. They need creative programming specifically geared towards them," Dr. Willis explained. "We also need to reach more of our high school students and let them know that we are the school of choice before they decide to go to a four-year university. Nothing has been acted on yet, [I am] but certainly excited for the possibilities."
"
I got the call and I had to resist the urge to scream. I was ecstatic, excited and happy. It was a surreal moment and a dream come true, I was just really excited for the opportunity.
— Dr. Willis, on being elected as HCC's next president
Serving as Faculty Senate president at Lone Star College and president at Everett Community College has provided Dr. Willis with extensive experience to utilize as she begins her tenure at HCC. Dr. Willis hopes to use the experience to help guide her approach to her new role, and she feels her experience has more than prepared her for the position.
She seeks to immerse herself into the HCC community by being on campus and interacting with students and faculty, and also intends on increasing her social media engagement within the HCC community. 
Dr. Willis expressed that she wants to listen to students and staff and consider their input on what they would like to see from HCC. She sees value in not only listening to, but also actively engaging with the HCC community. 
"Collaboration, transparency and listening are big threes for me. The president can't do it all by themselves so you have to be willing to collaborate and be willing to share knowledge. You also have to be open and honest with feedback and I expect that it goes both ways," Dr. Willis stated. "I want to be around students and faculty. I want to walk around and meet people and learn about who they are. Once you can build those relationships it's easier to build trust and the ability to make this college excel."
As the spring semester begins, Dr. Willis is eager to meet new faces and build connections. She is also excited for upcoming events like graduation, diversity week and administrative services day.
"I love the spring because we are getting closer to graduation and that's my favorite time of year … [b]eing able to celebrate students' accomplishments because they finished and they are getting ready to start their new lives," Dr. Willis said. "I am also looking forward to seeing what diversity week looks like here and participating [in it]. I have also been getting invitations to come and sit in classes, so again I am excited about anything that has to do with getting closer with students and being able to hang out with people."
Dr. Willis' hobbies include traveling, shopping and using her Peloton, which she laughingly admitted is somewhat an obsession. She loves the HCC campus and noted that it is far more advanced than other campuses she has seen, from the overall environment to the architecture of the buildings and the paintings found in them. She intends to stay in Maryland for the foreseeable future since she has kids and has fallen in love with the state.  
She is eager to work with the HCC community to strengthen a successful and reputable institution and a welcoming environment for all. Dr. Willis leads with the motto, "you have to love the people to lead the people." Listening to the ideas and opinions of students and staff is one of Dr. Willis' key priorities, and she expressed that she wants to participate in innovative programming that speaks to the current generation of students. 
Dr. Willis voiced how crucial a proper learning environment is to HCC students. She encourages students to speak up so she can incorporate their inputs and suggestions into the operations of HCC. Dr. Willis also noted that openness and honesty are significant factors in creating a positive and inspiring environment. From Dr. Willis' perspective, the student experience is what matters most at an institution. Students, staff and the HCC community will see a flourishing college now and in the future, with a motivating and uplifting atmosphere for all.
"I see great things in the future for the college. HCC is unlike any institution I've ever been a part of. There is a level of pride in what [we] all do here that I have never seen before. There is definitely a culture of caring and we are going to continue to strengthen that in our future," explained Dr. Willis. "I cannot tell you how excited I am to join everyone on this journey to providing pathways to success for every student that comes to HCC."