Tiki's Playhouse: No Cages, Lots of Care….And Coffee!
Calling all dog lovers! Paws what you're doing right now and read up on the purrfect place for your four-legged family members- Tiki's Playhouse. Tiki's Playhouse operates as a multi-faceted doggy daycare with some seriously exciting perks. The facility offers daycare, pet sitting, cage-less dog boarding, and around the clock pet care! Located in Western Howard County, Tiki's Playhouse is an invaluable resource for the community, those with and without dogs! Owner Kelvin Abrams took a good thing and made it even better with incorporating his one-of-a-kind coffee shop K9 & Coffee to create a truly captivating experience at Tiki's Playhouse for folks in the community. Serving organic, fair-trade coffee as early as 6:30 am during the week, this spot is one that will have you howling with praise on those early mornings before class!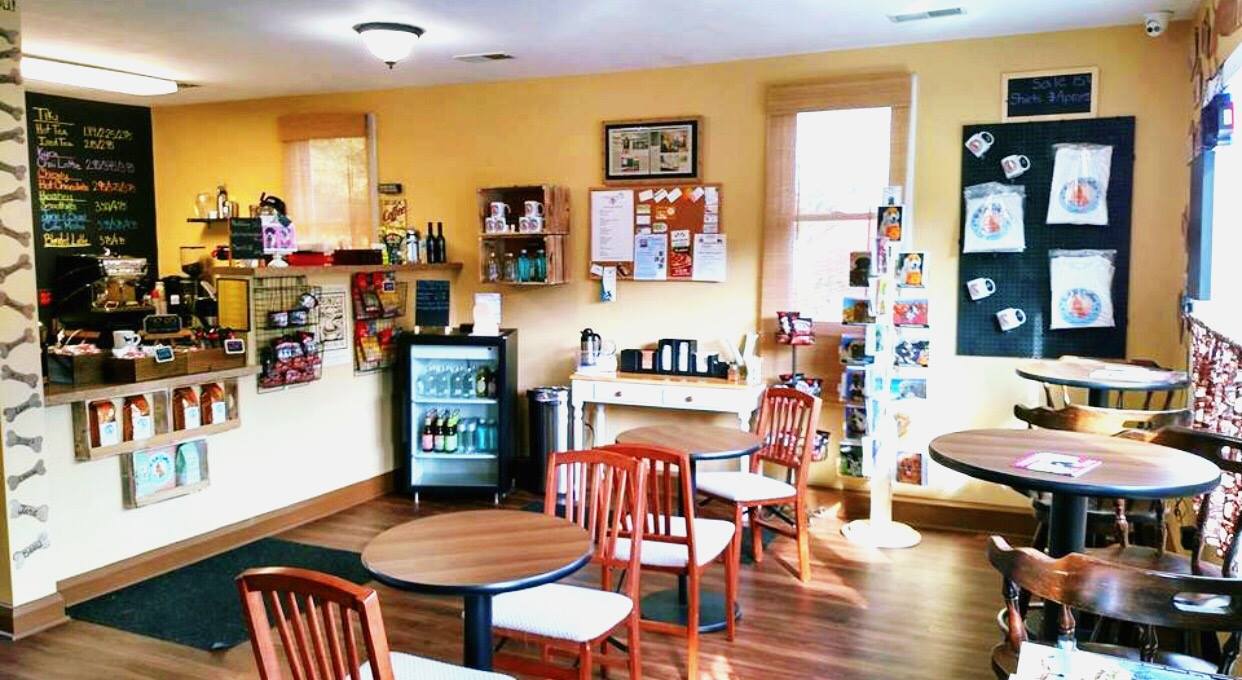 Looking for a place to earn some job experience and some extra spending money – Tiki's Playhouse is a dream come true for any and all people that fit that bill…especially college students! The opportunity for work outside of the mundane grocery store, restaurant, or babysitting gig is seriously something you don't want to pass up. As we enter the new semester and get used to new routines and wrangle our responsibilities, it's the perfect time to consider taking on new employment. One thing is for sure, work is a whole lot easier when you're surrounded by people who truly care about what they're doing, and that is something that makes Tiki's Playhouse stand apart from the crowd. The people here not only devote themselves to animal care, but they're all passionate about it every single day of their lives. The organization breathes life into the task of caring for the precious pets our community calls friends, making it their mission to create a playful and personal experience for clients. There's not much more you could you ask for in an employer.
It's easy to overlook how truly lucky we are to live in Howard County. We are surrounded with awesome organizations that go the extra mile to create a community that cares about one another.  Getting bogged down with schoolwork, family commitments, and employment can totally burn you out. Lucky for us, there's always chances to take a load off and enjoy our home town in new and exciting ways. Tiki's Playhouse offers free entry to their super fun Doggie Playground on Saturday mornings from 8 am – 12 pm. You can grab a cup of coffee and visit with pups in the yard to have a break from deadlines, demands, and duties alike. Sunshine, doggos, and caffeine – a fool-proof way to kick off any weekend!