Recent Sports Accomplishments by our Dragons!
Paul Jo, Staff Editor
December 2, 2019
Ever since returning back to HCC I've come to realize there was more than just going to classes. I've been more interested in athletics and other things our great college offers. It's been awesome to see how our athletics have recently accomplished so much. I had the pleasure of talking to Mark Winkel who is the manager for sports information and event operations. 
Men's Cross Country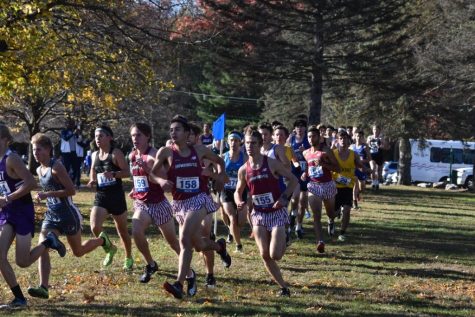 In the first season under the care of head coach Ivan Alvarado, the Dragon runners showed consistent progress throughout the regular season. That hard work culminated in a regional championship, where they won with a perfect score while also finishing in second place for all the Maryland community colleges.
The team went to Massachusetts for the NJCAA National Championships, where they shocked everyone by finishing in second place out of the 28 teams; the best finish in program history despite not being ranked in the top 10 all season long.
Mr. Winkel explains, "Howard Community College has long been known as one of the prestigious running programs in the NJCAA and we are so happy to see the men's cross country team return to prominence with this amazing performance at the national level"
Women's Soccer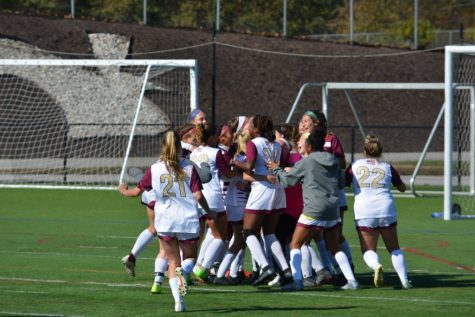 The Howard Community College women's soccer team had another fantastic season for what has become a perennial contender. They finished second for the Maryland Junior College Conference and finished 11-3-1 in the regular season while seeing two student-athletes named as national players of the week. They went on to win the regional and district championship for the second straight season for the first time in program history.
Going up against the #2 team in the NJCAA Division III, Howard took an early lead before eventually falling in double overtime. They were then matched up with #3 ranked Mohawk Valley in the consolation round where they earned an exciting 1-0 victory. This was the second straight year Howard won a national tournament game against a top program after defeating #3 Genesee in the 2018 season.
Mr. Winkel emphasizes, "We are so incredibly proud of the continued success of the women's soccer program at Howard Community College. This will go down as perhaps the most decorated sophomore class in program history and will long remember the accomplishments of these amazing women."
Men's Soccer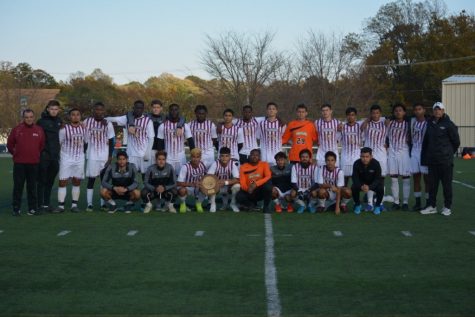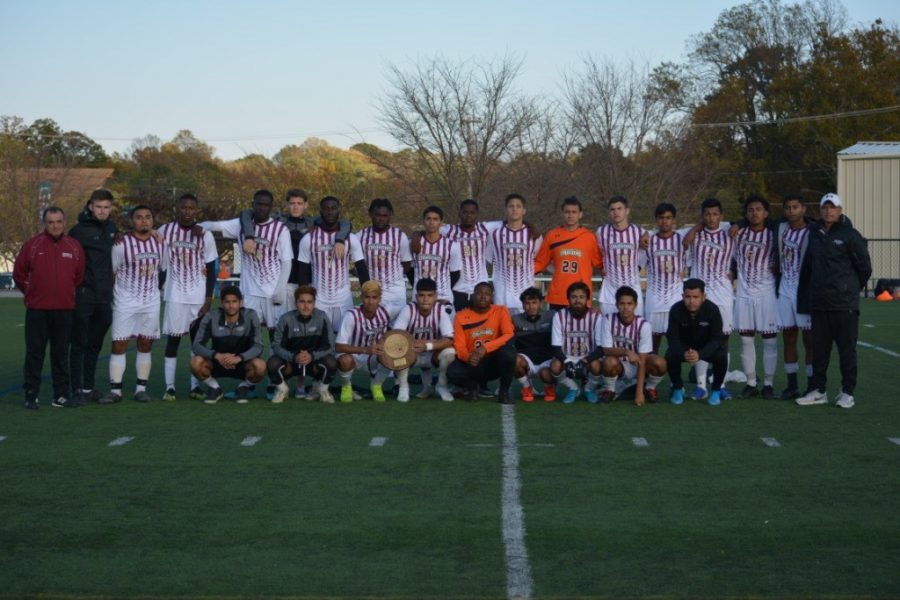 The Dragons men's soccer team had an exciting regular season, including an overtime victory over Catonsville and huge wins over their rivals from Prince George's and Harford while having a student-athlete being named as a national player of the week.
For the third year in a row, the Dragons were the regional champions after a thrilling 3-2 win over Anne Arundel in the regional tournament. It was an entertaining season and we are all very proud of Coach Draganov and the continued success of the men's soccer program,
Expressed by Mr. Winkel. "It was an up and down season for the men's soccer team this season, but a third consecutive regional championship is quite an impressive feat."
Women's Volleyball
With a  new head coach in Jake Achten and a team entirely comprised of freshmen, the Dragons volleyball team exceeded expectations with 9 wins in the season.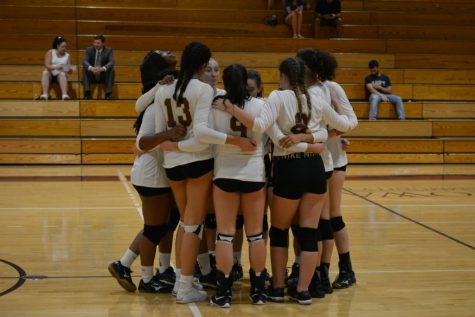 Howard performed beautifully in the regional tournament, winning matches against Penn Highlands and Anne Arundel to earn a place in the District tournament.
"This was a fantastic rebound season for the Dragons volleyball team. Under new leadership and a fresh look to the team, we look forward to the bright future of the program under coach Achten" stated Mr. Winkel.
We still have a couple of fantastic teams to watch and pay attention to such as Men's and Women's Basketball is 3-1 and 4-1. You can keep track of the games by live cast by clicking on to the links or attending the games. They are high energy and fun! For more HCC Dragon's athletic news please visit HCCDragons Website!
About the Writer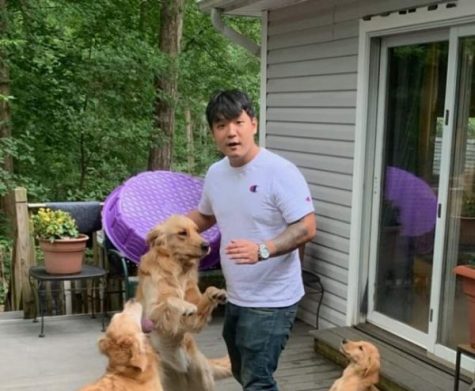 Paul Jo, Writer
Paul is Korean-American and has lived in the Howard County area for about half of his life. He is originally from Tennessee where diversity wasn't common....