Book Recommendations According to Your Major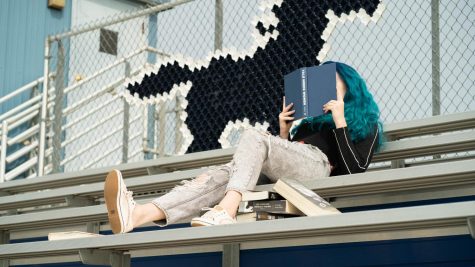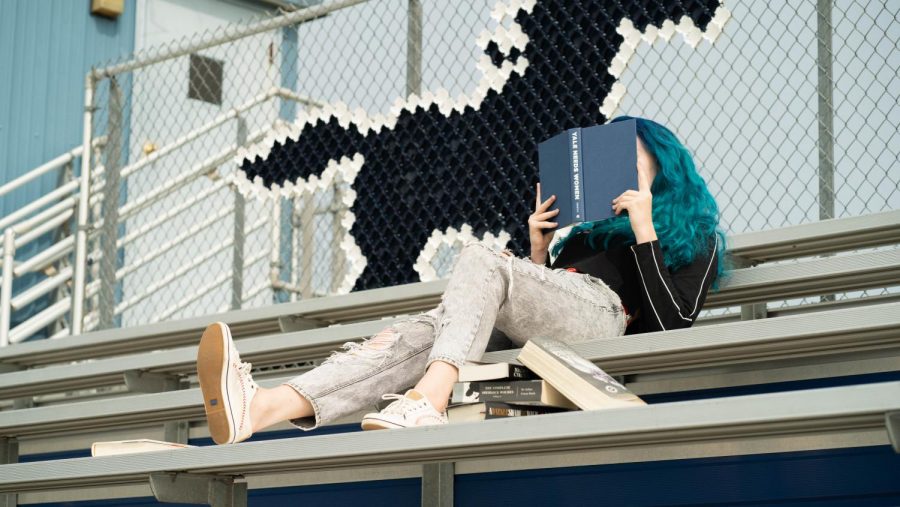 You've been thinking of getting into reading again, but the choices are endless– even if you could find your old library card, you wouldn't know where to start. Fortunately for you, I have it on good authority (mine) that every single book listed is of excellent quality, and I've tailored my recommendations according to your major. 
Arts
Dance: "Tiny Pretty Things" by Dhonielle Clayton and Sona Charaipotra
This book cycles through the perspectives of a diverse cast of characters within the competitive environment of an elite New York ballet school. Not only is the plot riddled with twists and turns (which is very on-brand for you), the authors also do a remarkable job of capturing both the dark and beautiful aspects of the dance industry.
Music: "The Gods of Tango" by Carolina de Robertis
The protagonist of this masterpiece is a violinist entering the burgeoning Buenos Aires music scene of the early 1900s. With compelling characters, lyrical prose, and fresh perspective, this novel will change you, guaranteed. The lesbian and transgender representation in this book is also very much worth mentioning but, more than anything, this book is a love letter to music.
Visual Arts: "The Night Circus" by Erin Morgenstern
The descriptive imagery featured in this book is enthralling, and that's an understatement. To call this a novel is a disservice– experience is a better word, let's go with that. This experience will make you feel many emotions, which is good for artists by my understanding.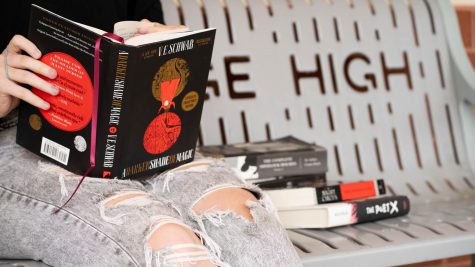 Social Sciences/Humanities
African American Studies: "The Nickel Boys" by Colson Whitehead
This Pulitzer Prize winner is a must-read; Barack Obama said so.  This recent work of literary fiction examines the consistently relevant issue of systemic racism and incarceration from a fresh perspective based on a true story. It is essential to procure a hard copy so you can madly scribble notes in the margins. 
Classics: "A Secret History" by Donna Tartt
Everyone in this book is very pretentious and into Greece, and while it's undoubtedly a dense read, as a classics student that shouldn't phase you. "A Secret History" is a cult favorite, which is ironic because it's literally about a cult– the murder-y kind.
Education: "One for the Money" by Janet Evanovich
Regardless of how much you love working with kids, teaching is a stressful job. Enter Stephanie Plum, an endlessly entertaining bounty hunter with twenty-seven books' worth of escapades. At the very least, this is a light read to decompress with, but this book can also be used to swat away annoying children, or even as a  bounty-hunter manual should you decide to supplement your income.
English: "The Poet X" by Elizabeth Acevedo
As an English major, your reading list is vast, so this recommendation is something short and sweet that you can still ponder over. "The Poet X" is evidently worth a read given its impressive collection of awards adorning the cover, and the poems within will run in your mind for days. 
Political Science/International Relations: "Our Man" by George Packer
This is a biography you can sink your teeth into because it's not a biography. "Our Man" is better described as an in-depth narrative nonfiction illustrating the politics of American diplomacy in the last 50 years through the lens of a flawed key player that reflects the character of the country: Richard Holbrooke. Not to be overwhelming or anything. 
Psychology: "After the Fire" by Will Hill
Just to start off with: Cults!!! This book is about a cult. Thought you'd be interested. Meticulously researched and plotted, this book will grip you and keep you in suspense like nothing you've ever read before. It centers around one character but alternates between her therapy sessions and her memories. Complexes galore, and any psychology student will get lost in this novel. 
Social Sciences: "When to Rob a Bank" by Steven D. Levitt and Stephen J. Dubner
This curated collection of blog posts covers a wide array of topics to make you sound intelligent and feel superior, and with the rare combination of witty, cerebral, and readable content, you will legitimately enjoy your time with this book. As an added bonus, should you decide to turn to a life of crime, this offers great advice.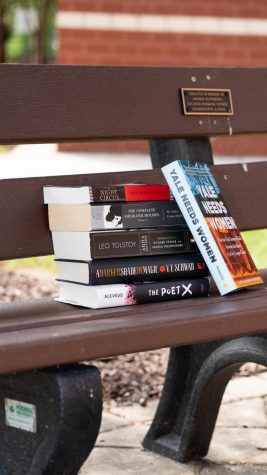 STEM
Computer Science: "The Adventures of Sherlock Holmes" by Arthur Conan Doyle
While it's fun to just go along for the ride in mystery stories, analytical people enjoy deciphering the solution for themselves. "The Adventures of Sherlock Holmes" is obviously a classic, and the format will get you to use your left brain in a different way. 
Engineering: "The Blade Itself" by Joe Abercrombie
Engineers freak me out; I don't know how to deal with you people. However, the one engineer I know said he liked this book, so I'm assuming the rest of you can stomach it. Think "Game of Thrones" but less dry and better crafted morally gray characters.
Game Design: "Ready Player One" by Ernest Cline
Who doesn't like a quest? Everyone likes quests. The enjoyable blend of 80's pop culture and modern video game worldbuilding makes the quest in this book so next level that Spielberg had to make a movie about it. 
Math: "Yale Needs Women" by Anne Gardiner Perkins
STEM is notoriously lopsided in terms of gender representation, and this is a great story of women fighting against gate-keeping. As one of the STEM fields most embroiled in academia, math students will appreciate this examination of the way in which change occurs in powerful institutions. Though this is nonfiction, the author's narrative approach makes this book very palatable to any infrequent readers.
Nursing: "Anna Karenina" by Leo Tolstoy
Nursing students memorize an absurd amount of terminology, so remembering the 456 different Russian last names in this book will be easy for you. And what helps stress? Catharsis. Many tragic things happen to the characters in this novel. You're welcome.
Physics: "A Darker Shade of Magic" by V. E. Schwab
This fantasy novel involves parallel universes and those are the only things I remember from Neil deGrasse Tyson. As a physics major, you'll try to find plot holes. You'll try so hard. You won't be able to. That being said, the world-building in this novel is top-notch, an escapist's paradise for when the formulas are sucking out your life force. 
Miscellaneous
Business: "Crazy Rich Asians" by Kevin Kwan
I believe in you. I really do. I think your business will be very successful and you'll become "Crazy Rich," and you need some inspiration for what to spend your billions of dollars on. This novel also provides some cultural exposure that will come in handy while you travel around the world for your billion-dollar corporation.
Undecided: All of the Above
The great thing about books is that they're cheap/free ways to delve into any subject you can think of. If you find yourself dorking out about one of the books listed, that could help you pick something new to try out next semester. That being said, you do you.