Weekly Horoscope – October 25, 2020
Horoscopes for the Week of October 25, 2020
Capricorn: Jan 20 – Feb 16
Follow the rules and stay within the boundaries
Aquarius: Feb 16 – March 11
Midterms are coming up, and your research will not just help you with your project, but also in the long-term.
Pisces: March 11 – April 18
Be mindful of your plans, keep your week simple, and work through your mistakes.
Aries: April 18 – May 13
Stay calm and resourceful. Your classmates are counting on you to study and collaborate with them on big projects.
Taurus: May 13 – June 21
This week is good for inspiring change in yourself and other people.
Gemini: June 21 – July 20
This Halloween will give you the opportunity to share your Halloween memories with others.
Cancer: July 20 – Aug 10
This week will require you to solve problems with family. Reason with them fairly, as tension is in the air
Leo: Aug 10 – Sept 16
Try and hold an event with those you see dear to you, even if it is virtual. Halloween provides a great time for you to gather with a group of friends and family.
Virgo: Sept 16 – Oct 30
During this week, you will find harmony with your opposite sex. Think about the present and embrace that harmony.
Libra: Oct 30 – Nov 23
Take time this week to plan and innovate your midterm project, even if it means asking your professor for an extension.
Scorpio: Nov 23 – Nov 29
This will be a joyful and valuable week, even with school and personal troubles. This is the week for you to take on friendship.
Ophiuchus: Nov 29 – Dec 17
Your week will be full of emotional analysis. It is recommended that you focus on fending off the negative and dark emotions.
Sagittarius: Dec 17 – Jan 20
Listen to the spirits above and do as they say. If you need to explain to people, this week is good for doing so. They will listen.
Keeping You Engaged
What was your extended zodiac sign? Are you bound to your true sign? Do you sway to both moons? To answer all these questions for you, I do not bear my true sign. I am either Piries (Pisces + Derse + Time) or Pirist (Pisces + Prospit + Time).  I am bound to Time. However, one can be bound to both lunar sways, meaning that they have a mix of two different personalities. The following infographic explains: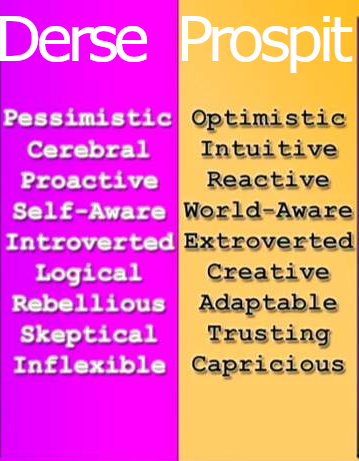 This image was sourced from https://aminoapps.com/c/oreo-squad-amino/page/blog/what-is-your-lunar-sway/3WQj_wkVTBuGPnb353Z20zLKqbvlvnQ1ZoQ
I choose to align with my Derse brethren solely for the namesake of the sign (Sign of the Dissenter). If I were Prospit, I would be an apostate. I am not a devout Christian or anything, but I do have many differing opinions. I chose my name because it is not a sign on the extended zodiac, my name is a pi sign if you look at it, I am on the Pisces-Aquarius cusp, and people always called me T-Squared.
The extended zodiac includes 288 signs and will take some time to go over without getting overburdened with information. How should Trent do it?
Don't do it (50%, 3 Votes)
By column (true sign accompanied by variants) 6 months (33%, 2 Votes)
By row (true signs first) 3 months (17%, 1 Votes)
Other (please specify in comments) (0%, 0 Votes)
Total Voters: 6

Loading ...
See you next week,
Pisquarius
If it was not mentioned in my staff bio, do not fret to message me for discussion:
Twitter = ambitiousAspie
Instagram = trent.tabor
Facebook = Trent Tabor
Snapchat = aquariustime
HCC email [email protected]