Weekly Horoscope– November 15, 2020
Horoscopes for the week of November 15, 2020
Capricorn: Jan 20 – Feb 16
This is the right week to arrange interpersonal plans.
Aquarius: Feb 16 – March 11
Try to set boundaries for yourself, or health issues will arise. You might find a surprise in your work or school career that will challenge you to prioritize.
Pisces: March 11 – April 18
Do not challenge issues such as vanity or haste. You can trust your intuition in this time of stress.
Aries: April 18 – May 13
Distribute your emotional resources wisely, and you may find yourself in a more positive environment.
Taurus: May 13 – June 21
Stressful relationships may come up this week. Your love for helping people will have both positive and negative effects.
Gemini: June 21 – July 20
Keep cool and stay in control of your emotions. Don't be offended by anything anyone says. It is better to focus on work and take the weekend off.
Cancer: July 20 – Aug 10
Try to form bonds with those you don't get along well with. This will help you have more pleasant moments in your career.
Leo: Aug 10 – Sept 16
Don't go through your assignments with haste. You want to make sure you are confident in your final result, even if it was not what you intended it to be.
Virgo: Sept 16 – Oct 30
You will have good luck this week. You are entitled to restart old plans with new thoughts and good vibes.
Libra: Oct 30 – Nov 23
This week is good to solve problems with the help of no other than yourself. It is good to prioritize to solve these problems.
Scorpio: Nov 23 – Nov 29
Pay attention to the minute detail in the problems you solve to ensure the best result.
Ophiuchus: Nov 29 – Dec 17
This week, you will feel inclined to be deliberate and not want to do your usual workload. It is good to find a balance between work and pleasure.
Sagittarius: Dec 17 – Jan 20
Check your grades at the beginning of this week to make sure nothing is overdue; you should have the energy and time to do them, and the weekend will lower your enthusiasm. It is better done sooner than later.
Keeping You Engaged
I couldn't think of anything to write about, so I will pose one question. What are you doing for your final? Usually, your professor(s) give you some leeway. In the name of leeway, I am doing a media analysis on the game "Ingress," which is basically virtual capture the flag.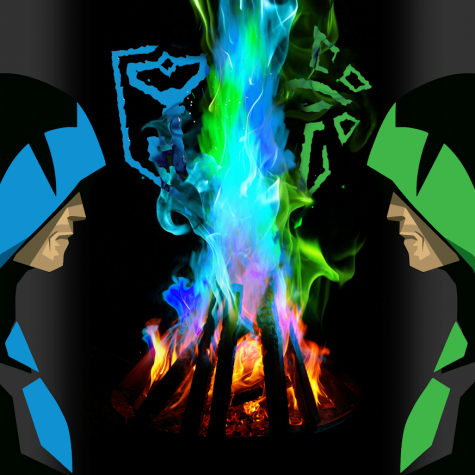 Once you enter the game, you will have the choice between two teams: the Enlightened (colloquially "frogs") or the Resistance (colloquially "smurfs"). The Enlightened like the idea of XM, or Exotic Matter, and are more team players. The Resistance are more loners and fear the power of XM; they want to harness it.
While there are more frogs, like me, worldwide, there seem to be more smurfs in this area. You can complete missions and hack portals to complete levels. At a certain level, you will be able to submit portals and missions.
Sorry, there are no polls available at the moment.
See you next week,
The Pizza Conjurer, formerly Pisquarius
If it was not mentioned in my staff bio, do not fret to contact me
Twitter = ambitiousAspie
Instagram = trent.tabor
Facebook = Trent Tabor
HCC email [email protected]