Weekly Horoscope – November 1st
Horoscopes for the week of November 1, 2020
Capricorn: Jan 20 – Feb 16
The ending of daylight savings time may throw you off this week, but stay calm, and you will get into the swing of things easily.
Aquarius: Feb 16 – March 11
This is a good time for creativity and leisure. While on your leisurely trip, you might be able to make a good deal with an investor if luck strikes you well.
Pisces: March 11 – April 18
It is better to postpone your busywork for now and find something creative to do.
Aries: April 18 – May 13
Others appreciate the non-fiscal charity you give at your work. While you already do receive a paycheck, you may find coworkers raining money down on you for the skills you give them to uphold the fort.
Taurus: May 13 – June 21
This week, people less fond of you may bombard you with rumors. Follow the old adage that the British used in the war: "Keep calm and carry on."
Gemini: June 21 – July 20
Try to be friendlier than usual than your colleagues, and don't fret risking novelty. You might reap material benefits,
Cancer: July 20 – Aug 10
Prepare yourself for financial difficulty. It is advised that you don't make large financial investments, for your health may be at risk, and you may need to put your budget towards that.
Leo: Aug 10 – Sept 16
You will find a perfect advisor just in time for next semester. If you must give a speech or appear on Zoom or a live chat platform, everything will go smoothly.
Virgo: Sept 16 – Oct 30
This is the right week to talk about enterprising and the like with your family. Conflict on the subject may arise, but you will most likely come out the winner.
Libra: Oct 30 – Nov 23
This is an excellent week for discussing unconventional ideas with your friends.
Scorpio: Nov 23 – Nov 29
This week, you might make a lot of mistakes at work and find that you just need a small break to refresh yourself and return to your workplace with a clear frame of mind.
Ophiuchus: Nov 29 – Dec 17
This is a good week to work on things you used to postpone, such as home chores. It is not recommended, however, that you make any renovations.
Sagittarius: Dec 17 – Jan 20
You may find good luck in plain sight of the workplace, and good prospects for the future.
Keeping You Engaged
It has come to my attention that Virgo is represented as a goddess (or in this context, a woman), and Ophiuchus is a man. However, this is an unexpected result: they are incompatible. Here is a quote from the horoscope website findyourfate.com
"Though the Virgo and Ophiuchus seem to be on a similar mental plane they are not compatible in a relationship. Virgo is too much a perfectionist which cannot be tolerated by the Ophiuchus. Also, the Virgo does not understand the secretive ways of the Ophiuchus and hence they travel different paths altogether resulting in an inharmonious relationship."
How is everyone feeling about daylight savings time ending? Personally, I don't like it. It means less time to do things: complete assignments, write these articles, play Among Us, and enjoy Twitch streams. I still have yet to watch "The Matrix".
See you next week,
Pisquarius

If it was not mentioned in my staff bio, do not fret to contact me
Twitter = ambitiousAspie
Instagram = trent.tabor
Facebook = Trent Tabor
Snapchat = aquariusTime
HCC email [email protected]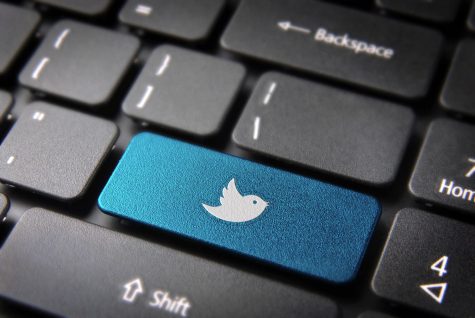 The extended zodiac includes 288 signs and will take some time to go over without getting overburdened with information. How should Trent do it?
Don't do it (50%, 3 Votes)
By column (true sign accompanied by variants) 6 months (33%, 2 Votes)
By row (true signs first) 3 months (17%, 1 Votes)
Other (please specify in comments) (0%, 0 Votes)
Total Voters: 6

Loading ...