Weekly Horoscope– November 29, 2020
Horoscopes for the week of November 29, 2020,
Capricorn: Jan 20 – Feb 16
Thank the service workers in your life this week. If you are a service worker, uncertain outcomes will pass smoothly.
Aquarius: Feb 16 – March 11
Follow the rules given to you to succeed in professional and domestic routines.
Pisces: March 11 – April 18
Don't hesitate asking people for help. You might get new advice for your problems. Other sources such as databases can help too.
Aries: April 18 – May 13
You will likely find obstacles in the goals you want to achieve this week. With the right mindset, you can get around them. As Christmas comes closer, it is advised that you pay attention to your wealth, so you do not fall into debt.
Taurus: May 13 – June 21
Mutual understanding and calmness come this week. Women become wiser and more attractive; men become more level-headed and reliable. The mantra for all Taureans this week is "live in the moment"
Gemini: June 21 – July 20
This week is good for Geminis who care about the common good in people. People around you will pay attention to and support you.
Cancer: July 20 – Aug 10
Sometime in the middle of this week, you should look at and analyze your mistakes so that you can focus on more pleasant things later, like dreaming. It is ill advised to share your thoughts with those close to you because they will be busy with their own feelings.
Leo: Aug 10 – Sept 16
This is not a good time for starting a creative project. You might be sly and/or emotional when contacting people.
Virgo: Sept 16 – Oct 30
Romantic relationships will bloom. It is a good idea to host a party and get family involved in the preparation. You will receive lots of affection from friends, family, and lovers.
Libra: Oct 30 – Nov 23
You will need to find ways to achieve your set goals. You will most likely come across some unforeseen difficulties early in the week.
Scorpio: Nov 23 – Nov 29
You will have a joyful, valuable week, despite the small troubles brought along by health and work. You will find it easy to communicate with those who share your same ideas, which will open a door to open-mindedness and new knowledge.
Ophiuchus: Nov 29 – Dec 17
You can conquer the disbelief in your strength and ideas. If people endorse you and work with you, the above message will be heightened.
Sagittarius: Dec 17 – Jan 20
You may be seized by your desire for adventure, which may lead to recklessness. But this week, your desires will be related to those around you. If you make every decision on your own, you will be burdened with unfortunate results.
Keeping You Engaged
First, I would like to know my accuracy on last week's Keeping You Engaged section. I hope nobody stuffed themselves too much.
I shall go with an anecdote today.
Some years ago, I was sitting with friends and family, and we were looking at numerology, a different type of horoscope that takes the letters of your name (and usually your birthday) to designate a certain number to you and tell you what it meant in your life. Through middle school, I worked with the zodiac we are all familiar with (the 12 signs). It was a topic discussed among friends at the time. As high school came about, there was a newspaper club, but you had to take journalism, which I was not prepared for at the time.
I was bummed. There was no horoscope writer. Also, the fact that you had to take a class to get into a club seemed like pure exclusion. I had not thought of astrology at the time. I was thinking more about the premises of social justice, civilization, how we were treated in school, etc. These were topics already covered in my school's newspaper. As my ideology has been forming into one that would blend in more easily with the crowd, I have shifted gears back into a horoscope writer.
My podcast, "The Breakaway", was originally set to break away from what we saw as uncivilized, and is now becoming a hub for academia, when podcasts are warranted, and telling how we can break away from the old normal into the new. Don't expect much though. Unless it's a podcast meant for academia, I usually do 2-way talks, and I encourage people to question me, or provide insight, as I had originally planned. If you want to leave a message for my podcast, do so through anchor.fm by just searching "The Breakaway"
See you next week,
The Pizza Conjurer, formerly Pisquarius
About the Writer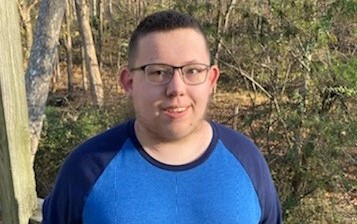 Trent Tabor, Astrology Writer
Trent Tabor is a freshman at Howard Community College. He is an aspiring astrologer who looks into all different types of zodiac, but he is currently writing...