Madame C.J. Walker: A Self-Made Woman
A Pioneer in Healthy Hair Care for African American Women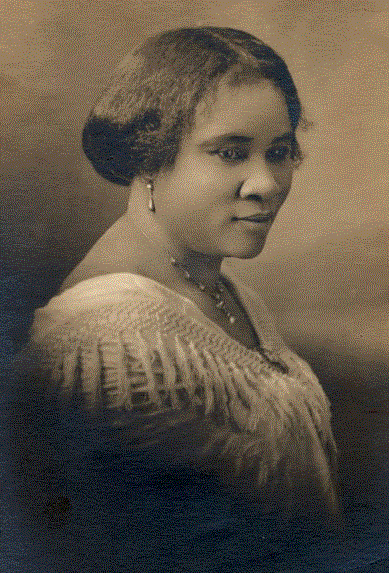 From a dry scalp to continuous hair loss,  Madam C.J. Walker experienced it all.
The evolutionary entrepreneur, activist, and philanthropist had a scalp ailment that kickstarted her journey as an entrepreneur in the hair products industry. She set an everlasting legacy for businesswoman with her success in developing hair products and techniques for Black women then and now. Even though International Women's Month has passed, the achievements of women like Madam C.J. Walker should be celebrated each and every day.
A'Lelia Bundles, a journalist who wrote "Madam C.J. Walker: A Brief Biographical Essay" posted on the Madam C.J. Walker website, discusses Walker's birth as Sarah Breedlove on December 23, 1867, in Delta, Louisiana. Walker was a child of sharecroppers who went from an uneducated farmworker and laundress to one of the most successful and self-made women entrepreneurs of the 20th century.
Biography.com editors reported that Walker worked for Annie Turnbo Malone, "a commission agent who was already successful in the hair product business in 1905." She then moved to Denver, Colorado where her new husband, Charles Walker, helped her with advertisements for the African-American hair care treatments that she was perfecting and developing on her own. At this time, "Sarah decided to take on a more recognizable pseudonym, so she went by Madam C.J. Walker from then on," the editors add.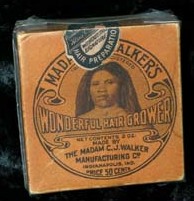 Walker also developed a trademark, known as the Walker Method, that included her own pomade, heated combs, and different techniques for brushing natural hair. With her trademark fully established and known, the Madam C.J. Walker Manufacturing Company flourished with profits that were equivalent to "$7 million by today's standard," the editors state.
Also, Bundles notes that Walker spread her operations to Indianapolis where she built a manufacturing company, a hair and nail salon, and another beauty school. With her operations spreading throughout the country, Walker's trained sales beauticians were certified as Walker Agents. They traveled to promote Walker's philosophy of all things clean and lovely, becoming popular in black communities all over the United States.
Walker continued to oversee her business, but focused her efforts in Harlem, New York, Bundles adds. However, she also aimed her attention to the social and political views that seemed to dominate Harlem's community.
She took interest in the NAACP anti-lynching movement and provided financial support to the organization. Bundles describes how Walker even joined a group of Harlem leaders who together went to the White House to advocate for federal anti-lynching legislation.
During this time, Walker's business continued to flourish, allowing her to place her Walker Agents in the most convenient places such as local clubs. Her legacy does not stop here, however. According to Bundles, Walker hosted one of the first national meetings of businesswoman in the country in Philadelphia: "The Madam C.J. Walker Hair Culturists Union of America Convention of 1917."
This legendary meeting was to reward her agents and also to inspire political activism within them. She helped to create the role of a self-made American businesswoman of the 20th century, her legacy growing even after she passed.
Madam C.J. Walker inspired others with her financial independence, perseverance, tenacity, and business philanthropy, History.com editors praise. She was one of the first African-American female millionaires in the United States and will always be remembered for many generations to come.
In the words of an extremely influential woman, Madam C.J. Walker, "Don't sit down and wait for the opportunities to come. Get up and make them."