Weekly Horoscope– February 21-February 27: Spotlight on Leo
Horoscopes for the week of February 21 – February 27
Capricorn: Jan 20 – Feb 16
This week, your feelings regarding your partner might be difficult to define. Make things simple – overcome your issues. Overcoming simply depends on your resilience.
Aquarius: Feb 16 – March 11
This is a good time to meet new friends. You could potentially start a new relationship with them, which may become a mutually profitable and long-term friendship. You should keep in mind, however, that it is not proper to discuss your private life. Therefore, your initial communications should be exclusively about school or work matters.
Pisces: March 11 – April 18
This is a good week to start on a new mission, not just with professionalism but also with the desire to discover non-standard alternatives. It offers you the ability to explore and open yourself to new opportunities.
Aries: April 18 – May 13
If you do not want to go out this week, you should chill at home by reading a book or looking at an interesting movie to distract yourself from unnerving thoughts. Informal conversations will also quiet you down and distract you.
Taurus: May 13 – June 21
This week, you should cope very deliberately with efforts by others to engage you in risking adventures. You would be wiser to commit yourself to your imagination this week rather than change your usual lifestyle.
Gemini: June 21 – July 20
You should schedule a private discussion with your manager, teacher, or another person whose authority is beyond dispute. Somebody is going to ask you for advice or wish to hear your opinions and feelings. In your personal life, you should be prepared for any surprise, too.
Cancer: July 20 – Aug 10
If you blindly obey your impulses, it cannot be rewarding. Take a restful day and do not succumb to your whims.
Leo: Aug 10 – Sept 16
Honesty, equity and justice will be the subject of this week. Do not spend more than you will earn or envy other people's successes. In work, politics and sports, bursts of action and persistence are possible.
Virgo: Sept 16 – Oct 30
You can relax and learn valuable knowledge from time to time. Take a stroll through the forests or a park and enjoy the scenery. This is a wonderful week to be alone.
Libra: Oct 30 – Nov 23
It is a perfect time to learn diplomacy and find compromises. Remember who your friends are and make sure to build on those relationships.
Scorpio: Nov 23 – Nov 29
Taking all to heart everything you hear throughout the week raises the chance of deteriorating your health and well-being. Any problems will have to be checked at work. Do this quickly to save your nerves.
Ophiuchus: Nov 29 – Dec 17
When you begin working on your dreams do not forget to pay attention to specifics to ensure the best outcome.
Sagittarius: Dec 17 – Jan 20
This is the perfect week for any family, work, or life insurance issues. In matters of shared money and heritage, such problems can occur. However, you are going to win.
Keeping You Engaged
This week, Leo guides us. Tomorrow, he will guide Asteroid 29 Amphitrite through the sky, reaching its peak in the sky around midnight, wherever you happen to be. On Saturday, we see Leo mark the halfway point into our next lunar cycle, in which the moon will have completed two out of thirteen lunar cycles in 2021. Although it may seem like the beginning of the Lunar New Year, the Sun should be given some credit.
Notable Leos include:
Gilbert du Moutier- September 6, 1757- Army/Lieutenant General
Alexander von Humboldt- September 14, 1769- German polymath, geographer, explorer, naturalist, philosopher
Herbert Hoover- August 10, 1874- 31st President of the US
Alfred Hitchcock (a. k. a. KBE)- August 13- 1899- Film editor, producer, and director, screenwriter, actor
Stephen Jay Gould- September 10, 1941- Historian/Scientist
Madonna- August 16, 1968- Singer
The Pizza Conjurer, formerly Pisquarius
About the Writer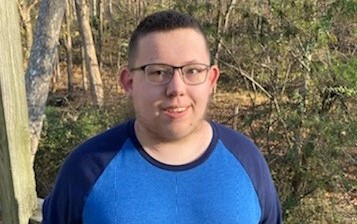 Trent Tabor, Astrology Writer
Trent Tabor is a freshman at Howard Community College. He is an aspiring astrologer who looks into all different types of zodiac, but he is currently writing...