Horoscopes for Super Bowl Week! February 7-13
Capricorn: Jan 20 – Feb 16
This week your family is the most important thing for you. You may receive good support from your relatives if you devote some time to them. At work, you may receive a pleasant surprise in the form of a piece of new equipment or new tools.
Aquarius: Feb 16 – March 11
This is a perfect week to refresh yourself. If you are innovative or imaginative, capture the moment. Take the opportunity! This week you will be motivated, but the moment will quickly pass and in the nearer future, you will wait for the next inspiration.
Pisces: March 11 – April 18
Be ready for an event that may seriously change your life. This can change the current situation radically and shake your stability
Aries: April 18 – May 13
Your family and friends may not get you right this week. You should be braced for surprises that will disperse the joy of changing the landscape if you go on a long trip linked either to business or personal matters.
Taurus: May 13 – June 21
No grand dreams or ideas should be made for the future. For more true and nice stuff, save your resources. A classmate can disappoint you because of his incompetence rather than because of bad intent. The defects can be evaluated jointly. Thus, you will be able to develop a new ally and reaffirm your competence before your professor.
Gemini: June 21 – July 20
In the first half of the week, work that involves a specific focus should be completed. Early in the week, contact is also favorable with your relatives. This week is complicated with the interpretation of knowledge that might be new to you. At the core of the week, you will get news that is neither optimistic nor pessimistic.
Cancer: July 20 – Aug 10
This is a proper time for intimate dates and fresh sensations. The person for whom you have been looking forward may this week return your feelings. Creative thoughts and strategies and their execution will be particularly good this week.
Leo: Aug 10 – Sept 16
If you are interested in connecting with your loved ones, go for a stroll. In addition, you should do some homework and activities. This ensures that the findings are better and the whole procedure is less tedious than if you were to do it alone.
Virgo: Sept 16 – Oct 30
Acting around critical records and journals is not recommended this week. Take caution with friends and families to resolve future problems of shared agreement. The conflicts are triggered by multiple preferences and will soon be settled.
Libra: Oct 30 – Nov 23
It can seem also tiresome and repetitive due to the comfortable environment at work. It could be an outstanding idea to revisit your job or dive into a new class.
Scorpio: Nov 23 – Nov 29
This is time to speak to your lover about crucial problems and address key financial issues and shared negotiations. However, do not ignore your emotions when working hard.
Ophiuchus: Nov 29 – Dec 17
Try to be extremely vigilant about household equipment — there are some failures this week. Try to limit your feelings and be respectful and alert when dealing with your loved ones and particularly with children.
Sagittarius: Dec 17 – Jan 20
This is a good week to tackle financial issues. You can get compensation for money or you can refund the money. This weekend, payments and major transactions are particularly possible.
Keeping You Engaged
This week, we have a double spotlight (Cancer and Virgo), in honor of the Super Bowl quarterbacks, Tom Brady (August 3, 1997, Cancer), and Patrick Mahomes, (September 17, 1995, Virgo). Keep in mind, these signs are in coordination with the new calendar. However, since Ophiuchus is not ruled by a planet, but a moon, the same compatibility rules come in to play, unless we are comparing someone under Ophiuchus, then we shift things.
I took some sample data of the compatibility between the signs from https://www.astrology-zodiac-signs.com/compatibility/cancer-virgo/
Notably, Cancer and Virgo's relationship, the website notes, is one of everlasting love. Also, Virgo can help build up trust with Cancer. I must also bring to attention that, just as two Cancers or two Virgos would, they both have their own set of values. Cancer's main value is emotion, while Virgo's main value is rationale. So, why does this all matter? Super Bowl LV may be the Super Bowl that unifies the nation after a year or two of unrest and the most division I've seen since I was born. Here are some notable people by each quarterback's birth year.
Notable Cancers include:
John Calvin (7.10.1509)- Pastor
Henry David Thoreau (7.12.1817) Philosopher
Milton Friedman (7.31.1912) Economist
Frederick William III (8.3.1770) King of Prussia
John Huston (8.5.1906)- Film director and screenwriter
Herbert Hoover (8.10.1874) 31st President of USA
Notable Virgos include
B.B. King (9.16.1925) Musician
Hank Williams (9.17.1923) Musician
Samuel Johnson (9.18.1709) Writer
Upton Sinclair (9.20.1878) Writer
Louis XIII (9.27.1601) King of France
Denis Diderot (10.5.1713) Philosopher
Louis Philippe I (10,6,1773) King of France
Eminem (10.17.1972)
Theodore Roosevelt (10.27.1858) 25th President
Astrologically, it appears that the Chiefs have much more support from celebrities, however, it seems that in terms of compatibility, it is the Cancers who really need support. For this reason, I am rooting for the Buccaneers. After reading this, pause and reflect to think about this. Does astrology affect what team you root for in general?
Enjoy the Super Bowl.
The Pizza Conjurer, formerly Pisquarius
About the Writer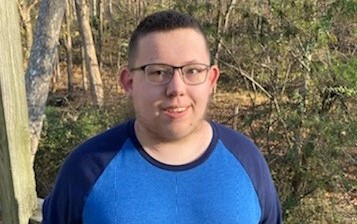 Trent Tabor, Astrology Writer
Trent Tabor is a freshman at Howard Community College. He is an aspiring astrologer who looks into all different types of zodiac, but he is currently writing...