Horoscope for April 18-25, 2021- Spotlight on Taurus
Capricorn: Jan 20 – Feb 16
It's best to spend time away from home this week with your loved ones. You can travel, but take care of your costs. You needn't be thrifty, but your partner won't be pleased with excessive expenses.
Aquarius: Feb 16 – March 11
This is a good time to reduce stress in your life. A strong desire to do anything separately may lead to condemnation and anger. Try looking soberly at the situation and avoid imminent disputes.

Pisces: March 11 – April 18
You can surprise people with your behavior this week. You should react calmly and discretely to any unexpected displays of emotion. Such a situation could otherwise exceed your control, leading to a struggle.
Aries: April 18 – May 13
Do not hesitate to request help from others. You may have new ideas and interesting methods for solving your problems with their advice. You can get useful knowledge and skills from the Internet and the library.
Taurus: May 13 – June 21
This week you are very likely to be awarded a long-awaited prize for your work. But you're not going to get more than you earned. Do not let that deceive you; make it an incentive to reach new heights.
Gemini: June 21 – July 20
Try to approach your business creatively this week. Do not fear risk and newness. This approach can bring significant advantages for you.
Cancer: July 20 – Aug 10
This week, you have a rather good opportunity to overcome your unbelief in strength and ideas. It is particularly important if people to whom you work and get a better understanding of the matter.
Leo: Aug 10 – Sept 16
You probably have some time to find one of your relatives this week. If the situation is not critical and if your dear one simply needs your support, try to deal with everything.
Virgo: Sept 16 – Oct 30
Try not to miss an opportunity to express your wishes to others, since you may have had another chance to do so for a long time.
Libra: Oct 30 – Nov 23
This is a great time to get organized. Finally, this week can help you resolve your accounts, transactions or salary issues.
Scorpio: Nov 23 – Nov 29
You will feel enthusiastic at the start of the week. Don't waste time trying to find why the mood is so good. Profit from this to effectively resolve current and routine problems. Your passion may subside by the end of the week, but your imagination is still wild.
Ophiuchus: Nov 29 – Dec 17
It's a good time to start a health and wellness course. You may also try to involve non-standard solutions and devices for working problems.
Sagittarius: Dec 17 – Jan 20
The stars suggest that you not rush to make decisions, but focus on the factors necessary for the result. The situation that requires a strategic solution would be better observed and analyzed.
Mayan Galactic Mantra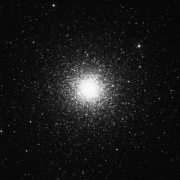 Red Galactic Serpent
I Harmonize in order to Survive,
modeling instinct.
I seal the store of life-force
with the galactic tone of integrity.
I am guided by the power of universal water.
Horoscope readers: Trent Tabor, the Astrology Writer for the HCC Times, wants your feedback on what he should include in his column! Should he continue to include information on....
the 13th sign (Ophiuchus) (40%, 2 Votes)
Keep both! (40%, 2 Votes)
the Mayan Galactic Mantra (20%, 1 Votes)
I have another idea! (If you select this, please contact Trent by email). (0%, 0 Votes)
Total Voters: 5

Loading ...
Keeping You Engaged
On Saturday, Messier 3 (M#) was placed on the edge of the Taurus constellation. Although Taurus only has 2 Messier objects, Messier 1 (Crab Nebula) and Messier 45 (Pleiades), M3 seems to be hitting the fork of Taurus that is Orion's belt. Because Orion is not recognized as a zodiac sign, I cannot make any predictions for Taurus. What I can say is that M3 could be one of two things: a blessing striking Taurus, or something intruding on Taurus for weeks to come. In the meantime, I would like you to answer this poll;
I hope M3 brings good luck!
Until next time,
The Pizza Conjurer, formerly Pisquarius
About the Writer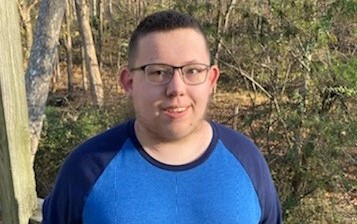 Trent Tabor, Astrology Writer
Trent Tabor is a freshman at Howard Community College. He is an aspiring astrologer who looks into all different types of zodiac, but he is currently writing...