The Pink Moon: Spotlight on Libra- Horoscope for April 25-May 2, 2021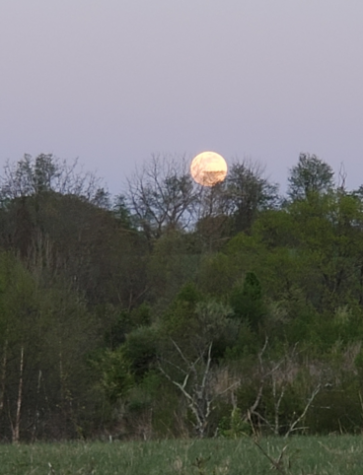 Capricorn: Jan 20 – Feb 16
This week will help people whose work is related to research or teaching in any area. In this period, outdoor activities and adventures will be of particular benefit. The stars predict the stability and painless resolution of your problems.
Aquarius: Feb 16 – March 11
This week, you shouldn't depend on your feelings alone. Even in insignificant cases, responsibility and duty are much more appropriate. Conflicts are possible by the end of the working week, but you shouldn't give in to delays. Try to solve problems peacefully, and your colleagues' unreasonable business storms will soon be over.
Pisces: March 11 – April 18
This is a great week to update yourself. You can seize the moment when you are imaginative or working in a creative sphere. You will be inspired in this week, but that time is about to pass and in the nearest future you will have to expect the next insight.
Aries: April 18 – May 13
Regardless of if you want to reach new heights or increase your position, all the cards are in your hands this week. Take hold of your own destiny, do not let other people define you.
Taurus: May 13 – June 21
This week, your intuition can bring you more than just real facts. Do not ignore your intuition, but also do not ignore reality. Try to find a balance between your gut and hard facts.
Gemini: June 21 – July 20
This is not a good week for projects that require a creative approach, so try to avoid these things this week. Try not to take yourself too seriously and remember to give others grace. The significance of insignificant factors can be overestimated.
Cancer: July 20 – Aug 10
You should spend the mornings without haste or serious undertakings. Over the week, you may feel some slackness and a constant desire to give up your own work and business.
Leo: Aug 10 – Sept 16
The beginning of the week offers you a pleasant and optimistic atmosphere as well as an opportunity to develop sensible and correct future plans. In common discussions and affairs, you can take advantage of this temporary break and focus on planning your own future.
Virgo: Sept 16 – Oct 30
This is a great week for an adventure. Take a day trip, visit a museum, or learn something new! However, remember that you don't always have to focus on your emotions. This gives you the advantage over the selfishness of others and increases your opportunities.
Libra: Oct 30 – Nov 23
The stars are good for closure, mutual understanding and the search for solutions that benefit both parties. The charm of your partner will help you deal with possible disputes which will bring your relationship to harmony and stability.
Scorpio: Nov 23 – Nov 29
This week, you might be facing difficulties with timing. But you don't have reason to get upset, because your friends and relatives are always willing to hear you and distract you from unpleasant events.
Ophiuchus: Nov 29 – Dec 17
This week, you should be guided by inspiration and devotion. Don't waste your talents on baggage in a rush to find a responsible solution. In important matters, it is better to spare your energy and time.
Sagittarius: Dec 17 – Jan 20
This is a good time to discuss important questions with your partner, resolve key financial issues and find mutual solutions. However, don't forget the feelings while working hard.
Mayan Galactic Mantra
Yellow Lunar Human
I Polarize in order to Influence,
stabilizing wisdom
I seal the power of Free-Will
with the lunar tone of challenge.
I am guided by the power of flowering.
Keeping You Engaged
The moon on Monday gave us all great insight into our life. This moon, being the first of all supermoons in 2021, is most prophetic. This is because Libra does not only rule this moon, but it can be associated with the color pink, or Pisces, and Yellow, or Gemini. Libra, however, is teal. Libra is compatible with both signs, platonically and romantically. This causes Libras to be able to make friends easily, and possibly find a partner.
By the power of the supermoon,
The Pizza Conjurer, formerly Pisquarius
About the Writer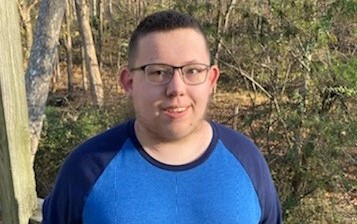 Trent Tabor, Astrology Writer
Trent Tabor is a freshman at Howard Community College. He is an aspiring astrologer who looks into all different types of zodiac, but he is currently writing...