Horoscopes for the Week of May 16-23, 2021: Spotlight on Gemini
Capricorn
During this period, it is recommended to pay special attention to your health. This applies especially to those who are taking a trip. There is a high probability that old diseases will return or new ones will emerge.
Aquarius
Good luck may accompany you all week, so take advantage of it. As a pleasant bonus, you may get a chance to refresh old plans and implement them with new energy and fresh ideas.
Pisces
This week is conducive for musicians, artists and people engaged in theatre arts, so experiments and impromptus will be easy. Keep in mind that resting not only restores your intellectual and mental balance but also helps you stay in shape.
Aries
This week, you will have a chance to show your natural ingenuity. This primarily concerns personal affairs, such as secret plans.
Taurus
This week will bring you lots of information to process, so be on the lookout for unplanned expenses. On the bright side, they will be reasonable and will return to you in the form of presents and surprises.
Gemini
This is the right moment to review your obligations to others and understand whether your expectations for loved ones are too high. It is time to make a decision that will be convenient for both parties.
Cancer
It is a favorable time to forgive past offenses and insults and strengthen your relationships. Make the effort to talk things out, but do not spread gossip.
Leo
If you want to change the environment and your way of life, this week is a time for new emotions and fresh ideas. You may want not only to show your emotions, but also demonstrate new ideas to the world, share knowledge and broaden your intelligence. You may feel an unusual surge of energy that will help you elicit your potential.
Virgo
This week is going to be easy and quiet, so you will be able to save your energy. This, in turn, may be very pleasant due to some material benefits. Gifts and financial incentives may also present themselves this week.
Libra
It is a good time to demonstrate your professional abilities. This week, your duties may seem a little unusual, which may inspire you.
Scorpio
This week, it may be difficult to constrain emotions in your relationships. Claims related to material assets and everyday life are possible. Take it easy — all problems can be resolved — but it depends on your endurance and readiness to listen to your partner.
Ophiuchus
Today, do not hesitate to relax for a while if you feel tired. You can stay alone, or you can go somewhere in good company and have a great time together. Stay indifferent to various temptations, because they can be deceptive and turn into the fruits you did not expect to get.
Sagittarius
This is an unfavorable week for futile dreams and illusions about your long-term financial position. The feeling of success may be deceptive. You may need to risk and work in two directions at the same time to achieve your goal.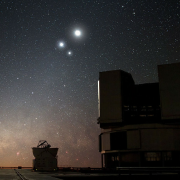 Keeping you Engaged
In this special spotlight, both the Moon and Mars are in Gemini. This calls for a compatibility check. First, though, we must analyze what it means for Mars to be in Gemini.
When Mars enters the constellation Gemini, it becomes harder for Geminis to conquer tasks. However, Martin Boldowski of astrology.community says that "Mars in Gemini produces a very efficient and proactive communicator according to Vedic astrology." This is because Mercury rules Gemini, allowing Mars to neutralize Gemini, thus enabling them to find their strengths and weaknesses.
Finally, it is time for the compatibility check.
Gemini and Aries
A Gemini's ideas in a relationship may not interest an Aries, as an Aries has a desire for something less platonic and more intimate.
Gemini and Cancer
Gemini and Cancer are incompatible, as they are always in an endless conversation that could escalate into an argument.
I only featured these compatibilities as these were the two that really mattered this week around. If you would like to see your compatibility featured, please leave a comment. When the time comes to spotlight your zodiac sign, I will do so.
Until next week,
The Pizza Conjurer, formerly, Pisquarius