Schnell Garrett: 15 Years of Inspiring Dedication to HCC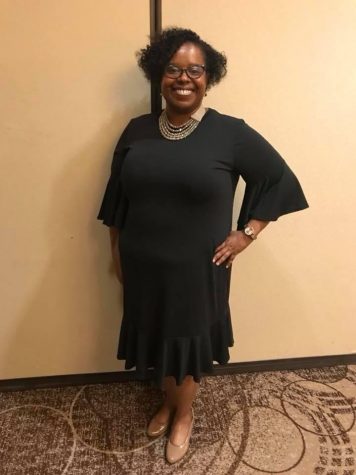 Schnell Garrett, the Director of Student Life, is retiring from her position after fifteen amazing years at Howard Community College in order to pursue her doctorate at Morgan State University. Garrett has made an immense impact at HCC personally and professionally– helping our community thrive.
Garrett has been involved with a many campus initiatives, organizations, and projects. Some initiatives that she has been a part of are the HCC food pantry, the Middle States Study and the Baldrige application. She has also contributed to information sessions and initiatives related to financial literacy.
Daniel Hall, the Assistant Director of Co-Curricular Programs, says, "When I started working for the HCC Office of Student Life, I felt an atmosphere of support and care for students and staff. I know now that this came from Schnell and her team's commitment to student success. All of the programs and services that have been developed over time, have this purpose at heart."
Garrett dedicated herself to her work, no matter what it is, and she prided herself on making sure that she contributed to a friendly and supportive environment at HCC for both students and faculty. Through this mentality, Garrett says she has "made some impactful relationships with students and some lifelong connections with the colleagues that I have around campus."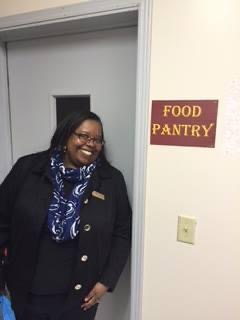 She built  long-lasting relationships through her impact, but she has also changed the lives of countless students at HCC.
"I'm getting students excited about wanting to get out there,  particularly raising funds to help other students. During my time, students have raised thousands of dollars for the Student Helping Hands Fund," Garrett says. "Just being able to work with students to kind of feel that passion to help others and fundraise has been a highlight of my career."
Faculty and students alike find this admirable. Hall states, "This, I think, is the main reason that she is focusing on her doctoral work; to learn more ways to support students at their core, basic needs so that they can move on to be totally successful in all areas of their lives."
From inviting Nikki Giovani to the HCC campus to holding a panel to inform students about finanal literacy to simply being a constant pillar within the HCC community, Garrett has done it all.
When Thelma Bush, Student Life Associate, heard Garrett announce her retirement, she was shocked. "I thought "but I just got here!". I didn't fully get to know Schnell but I know that she'll be great at Morgan State University," Bush said.
Although Bush is sad to see Garrett go, she is keeping their cherished memories close to her heart. One memory that stood out to Bush was, "When Danny and I first got here and all four of us were in the middle of the Student Life office singing karaoke. We planned to go to karaoke one night after that!"
Hall also shares how, "Schnell has a professional, polished side when she is advocating for students in committee meetings or writing countless reports, but in those carefree moments, you can truly see how much she cares, and why she does the work that she does."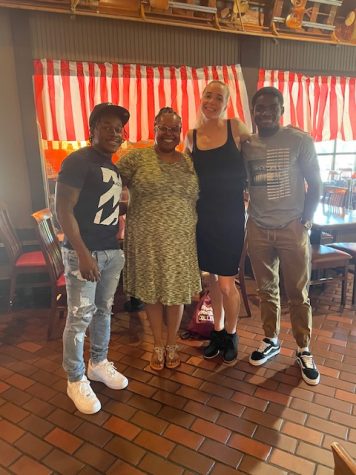 Garrett has continually shown her strength as a leader through her appreciation of the Student Life team. "They [Student Life employees] work hard. They give 110% all the time and this type of work can often be thankless, it really can, and you have to really dig deep," Garrett says.
She wants them to remember her own philoosy of putting students first and "always keep the heart of the student in the forefront and you'll know you're doing the right thing."
Garrett has had an immense impact on the Student Government Association, Student Programming Board and The HCC Times. Each of these organizations is eternally grateful for all she has done for Student Life and says "we are cheering her on as she continues down a different path."
Garrett will be missed dearly for legendary efforts, supportive deeds, welcoming smile and caring attitude. A new chapter in her life has begun and Garrett's co-workers can not wait to see what is in store for her.
"Sometimes chapters have to end in order for that next step, and anyone that knows me, knows that getting my doctorate has been something that I've talked about for a long time," Garrett said. "So, for me, it's like I'm finally taking that step that maybe I was a little hesitant and anxious with taking and I'm just like, now's the time we have to do it."