Teamwork Makes the Dream Work – Case in Point: Super Bowl LVI
Some argue that the Super Bowl LVI halftime show — not the game between the Los Angeles Rams and the Cincinnati Bengals — was the main event on Sunday, Feb. 13. This year's game at SoFi Stadium in Inglewood, California, was one of the most viewed Super Bowls in history, with an average of 112 million viewers. What made it so great? Collaboration and working as a team.
You may have noticed how many of your classes at HCC incorporate some form of team project or collaboration with others. However, not every student may be excited to work with others and have their grade depend on the group's performance.
Studies indicate that the more diverse a team is regarding perspectives, skills and experience, the more likely it is to succeed. Have you ever noticed how much you can accomplish when working with a successful team? Team success is more attainable when everybody has a role and shares their unique knowledge, experience and expertise. Case in point: This year's Super Bowl halftime show.
A compelling effort by Jay Z and Roc Nation to produce a show with hip-hop and R&B legends Snoop Dogg, Kendrick Lamar, Mary J. Blige, Dr. Dre and Eminem electrified the crowd at SoFi Stadium and left its mark as one of the more memorable halftime shows in Super Bowl history. While the group had not collaborated before, the performers shared the same goal: Entertain millions of viewers. Sometimes, when you are on a team you have never worked with before, you have to find commonalities amongst its members. In this case, it was a collective love of music.
Let's look at the lessons we can learn from working on a team by examining each artist's role in the performance, beginning with the Queen of Hip-Hop Soul, Mary J. Blige.
Embrace Your Unique Traits
Not only was she the lone female lead singer on the team, but Blige was also the only member with previous Super Bowl halftime show experience. Such circumstances happen sometimes — you are the only person capable of bringing a distinct perspective to the team. When working with your team on a school project, you may be the only one who knows how to create effective graphs, speak to large groups, etc. If you have a unique skill that contributes to the team's success, embrace it!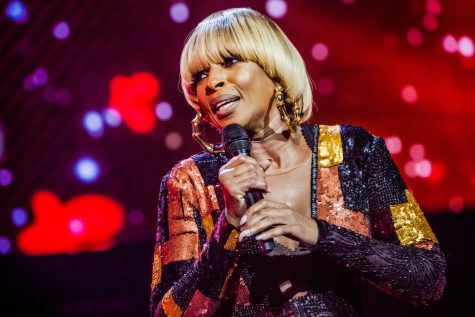 While she was not a headline performer at Super Bowl XXXV in 2001, Blige was featured nonetheless, and her experience likely supplied her with valuable lessons and tips to share with her fellow performers before they took the stage on Feb. 13.
Confidence is Key
Another trait that Blige possessed was confidence — a contagious trait that can encourage teammates to perform even better. Blige strutted across the stage in her sparkling white leopard effect ensemble, complete with thigh-high boots and a matching bodysuit clad with ten thousand Swarovski crystals. She brought feminine energy and sexiness to the stage when she sang "Family Affair" and "No More Drama." The male leads may not have mirrored Blige's energy, but that was not their role within the team, as they brought bravado and machismo to the stage. This dynamic highlights the importance of knowing your role within your group and how you can contribute.
Along with Blige, the rest of the team showed off their bold fashion choices. Snoop Dogg, in particular, who always looks elegantly coordinated in his attire, appeared dapper as he took the stage in Inglewood. He opted for a blue and yellow tracksuit that looked like he could shoot some hoops after the show and then attend the after-party still dressed appropriately. He began the halftime show with his performance of "The Next Episode" alongside Dr. Dre, who followed with a rendition of his and the late Tupac's 1995 hit, "California Love," that quickly brought the crowd to their feet.
Add Flare to Your Presentation with a Surprise, and Don't Be Afraid to Ask Others for Help
For your project to stand out, look to mix things up and include an unexpected element. The halftime show's twist came after "California Love," when fans were greeted with a surprise appearance from 50 Cent, who performed his 2003 hit, "In Da Club," alongside dancers in a club-like scene. Additionally, half of the "Silk Sonic" duo made an unexpected cameo, as Anderson .Paak giddily played the drums on stage throughout the show.
After Blige captivated the crowd with her performance, the spotlight shifted to multi-Grammy Award winner Kendrick Lamar, who performed "m.A.A.d city" and "Alright." The Compton, California-born rapper delivered an electric, well-synchronized performance with his choreography team, who dressed in all black and moved with the crisp precision and uniformity reminiscent of a fraternity step team.
The show's focus moved to welcome another rap legend in the form of Eminem, who joined Dr. Dre for a nostalgic rendition of the duo's 1999 hit "Forget About Dre" before Slim Shady launched into his iconic 2002 hit, "Lose Yourself."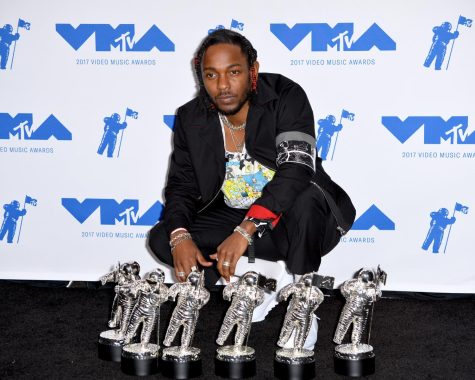 Expect the Unexpected
We have probably done a project with someone who wanted to do their own thing, even if it did not fall within the project's guidelines. Such was the case with the halftime show, as Eminem's performance did not come without controversy. Once he finished his performance, Eminem took a knee on stage; some believe he did so despite being asked not to by NFL representatives.
Some fans saw Eminem's kneel as a display of solidarity towards Colin Kaepernick and a protest against police brutality and systemic racism in America, while others considered the act as nothing more than a part of his performance. The motives behind Eminem's action remain a mystery, as the rapper has yet to comment on the kneel.
The show continued without controversy, as Dr. Dre followed Eminem's performance by paying homage to Tupac with a piano rendition of "I Ain't Mad at Cha." To cap off the memorable performance, Dre sent the crowd into a frenzy when he played the iconic opening notes of his 1999 hit, "Still D.R.E.," and all of the performers stood at center stage to perform the final song of the night.
Take Charge
Ultimately, every successful team needs a leader. In the case of the halftime show, Dr. Dre emerged as the leader, as he played a significant role in not only organizing the performance but producing many of the songs and kickstarting the careers of some of the artists featured in the show.
Dr. Dre produced and co-wrote many of the hits performed at the Super Bowl, such as Tupac's "California Love," Mary J. Blige's "Family Affair" and 50 Cent's "In Da Club" — in addition to performing a few of his own songs. "Still D.R.E." features Snoop Dogg, while "Forget About Dre" features Eminem — two artists whom Dr. Dre helped launch their respective rap careers, further emphasizing Dr. Dre's impact on making such a successful performance a possibility.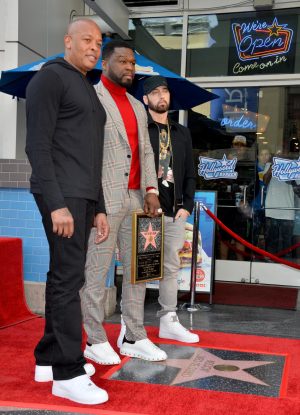 Push to Persevere
Additionally, a team's success does not come without overcoming individual and collective obstacles. Just 13 months ago, Dr. Dre fought for his life after suffering a brain aneurysm. The multitalented rapper, hip-hop producer and entrepreneur recovered quickly and worked to deliver an unforgettable show for everyone to enjoy.
Not only was this a monumental victory for Dr. Dre, but hip-hop and rap music in general, considering the negative characterizations of hip-hop culture throughout its existence. Who would have thought that a music genre frequently associated with gangs and street life would dazzle the crowd at one of the most anticipated concerts of the year?
The perseverance displayed by Dr. Dre and all the halftime show performers to make such an event come to fruition exemplifies the power of resiliency when faced with obstacles. As students, we must also adopt a resilient mindset in the face of adversity while working as a team and remember to persevere until the project is complete.
We may dread a team project initially, but they can be worthwhile through cooperation and collaboration. You may not have a lineup studded with hip-hop legends to work with you on a team project, but always remember that everyone can contribute. The key is finding out what role each team member — including yourself — plays and how they can contribute to the team's success.
Seek out opportunities to work with a team, appreciate the differences in your group and trust that working with a diverse set of ideas, perspectives and experiences can produce an exceptional final result.
Teamwork makes the dream work!