The Maryland Department of Health was Slowed Down by Ransomware. You Could be Next.
The Maryland Department of Health was — and still may be — in danger after a ransomware attack crippled its network system last December. The attack has caused network outages on multiple occasions in the weeks after it occurred, which have heavily impacted patients and healthcare workers.
Patients at psychiatric hospitals have been unable to access their bank accounts to pay for simple items like shampoo. Such an issue creates more significant barriers, as a block in the system makes it challenging to find proof of a medical record to report needs to a doctor or medical service.
Meanwhile, others are concerned about the attack's impact on tracking COVID data. Ultimately, the lack of daily COVID metrics gives public health experts and hospital leaders a blurred picture of the new strain's impact. Issuing licenses to nurses and other medical professionals has been another challenge caused by the attack.
Maryland Governor Larry Hogan did not know when the systems would be up and running again, stating, "[i]t's a little slow to get some of the systems up … [The Maryland Department of Health] must do some workarounds. It's not a great situation, but it's a lot better than it could be."
While Hogan is concerned for Maryland's cybersecurity networks, he is hopeful that the Maryland Department of Health will recover from the attack and that the pandemic will end soon. Hogan took to Twitter to express optimism about declining COVID cases, saying, "[w]e continue to see declines in our COVID-19 health metrics, including hospitalizations dropping below 700, which is more than five times lower than the Omicron peak last month." Once the medical system fully recovers from the ransomware attack, it will be easier to track COVID cases.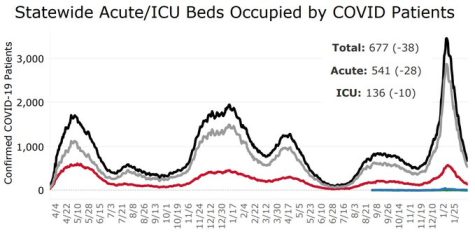 Don't get your hopes up, though. As well as fraud and ransomware attacks, phishing — or using a fraudulent email to deploy harmful software on a victim's website — serves as another threat to cybersecurity.
Why does this matter? A phisher could infiltrate and cripple a company's entire system, and it could all start with phishing just one patient or medical provider.
To protect your digital privacy, be sure to keep a strong password, turn on two-factor authentication, and be careful who you follow on social media. Taking extra precautions enhances a sense of peace of mind and limits the risk of a ransomware attack like the one in December occurring again.