MLB Lockout Ends, HCC Community Reacts
Members of the HCC community rejoice after Major League Baseball and its Players Association agreed to a new CBA
On March 10, Major League Baseball owners and the MLB Players Association reached a new collective bargaining agreement, ending a 99-day lockout. The agreement came after recent weeks of heated negotiations ripe with animosity between both parties.
The new CBA is a five-year agreement that increases pay for young players and offers better incentives for teams to compete instead of rebuild. 26 of the 38 union leaders voted in favor of the CBA, and the deal was ratified unanimously by all 30 team owners.  
MLB commissioner Rob Manfred, who received copious amounts of criticism from players during the lockout, especially from Chicago Cubs pitcher Marcus Stroman, said he "could not be more excited about the future of our game" and vowed to work more closely with MLBPA executive director Tony Clark.
During his press conference from MLB headquarters, Manfred also said "one of the things that I'm supposed to do is promote a good relationship with our players." Manfred went on to acknowledge that that is something he's tried to do, albeit unsuccessfully. 
The new CBA triggered an avalanche of trades and free agent signings across the league.  
Some notable signings include Carlos Rodón signing a two-year, $44 million deal with the San Francisco Giants, Freddie Freeman signing a six-year, $162 million contract with the Los Angeles Dodgers, Nelson Cruz signing a one-year, $15 million deal with the Washington Nationals and Kris Bryant signing a seven-year, $182 million contract with the Colorado Rockies.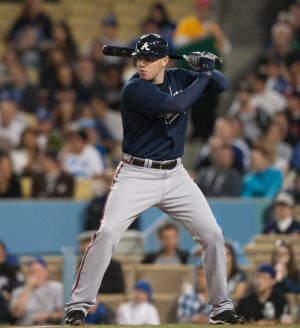 Some of the biggest trades include the New York Yankees trading for Josh Donaldson, the defending champion Atlanta Braves trading for Matt Olson and the Seattle Mariners trading for Jesse Winker and Eugenio Suarez.  
Players were required to report to their respective training facilities by March 13, with exhibition games beginning on March 17. Opening Day will be on April 7, a week later than originally scheduled, but a full 162-game schedule will be played, nonetheless.
Along with the new CBA comes new rules for the 2022 MLB season and beyond. One of the more noteworthy rule changes is the "Shohei Ohtani Rule," which allows pitchers removed from the mound during games to stay in the lineup as the designated hitter. The rule change comes at no surprise after the Los Angeles Angels two-way star hit 46 home runs in 2021 and went 9-2 with a 3.18 ERA as a pitcher.
One of the controversial rules staying in place is the "ghost runner" rule, which places a runner on second base to start extra innings. The rule was introduced during the COVID-shortened 2020 season to speed up extra-inning games, but drew mixed feelings from players, media and fans.
Not all ruled introduced during the 2020 season will remain, however, as doubleheaders will resort back to 9 innings after being shortened to 7 innings during the 2020 and 2021 seasons.
Orioles fan Dimitri Hobbs is "so excited" the MLB lockout ended. Although Hobbs doubts the Orioles will be in the pennant race, he explained that "there's nothing better than coming home after work and watching baseball while cooking dinner."
While Hobbs missed baseball, a lot of his friends didn't, and Hobbs feared if the lockout "went on too long, [baseball] wouldn't be missed," causing it to "lose even more market share." Hobbs sided with the players' perspective regarding the lockout because "players should get what they are worth."  
HCC's Kevin Elza, Manager of Facilities and Game Operations, shared a similar sentiment regarding the lockout. Elza was "a little disappointed that [the lockout] got that far this year," but he was not surprised since "both sides are notoriously greedy."
However, discussing the new CBA, Elza said that "the players union really held their ground. They realized tons of mistakes were made during the last CBA and they tried to correct all of them."