2022 Easter Horoscope
While they didn't rise in time for Easter, Tauruses are not completely out of luck
Aries: March 21-April 19
As the sun exits your sign midweek, its rays will shine on your financial state, an area where you should create long-term strategies. Make a vision board of your alternative options, brilliant ideas and unexpected possibilities. Define your core values and the personal resources you're prepared to harvest in exchange for a job. Alternatively, you might build on what you already have for yourself rather than sacrificing one skill for another. It may be a deliberate approach, but this may pay off more (literally!) in the long run.
Taurus: April 20-May 20
Because your solar season begins on April 20, this month's themes match your sign: abundance and celebrating the return of life as Spring arrives. Warm up and get out in nature, then have a large cookout and invite all your favorite people. If you overindulged in Easter treats, it's time to stock your kitchen with organic veggies, broths and vegetable juices. You may continue to be a gourmet while staying healthy for the seasons ahead!
Gemini: May 21-June 21
Midweek is a good time to tone down your social life and transition into rest and digest mode. Because it is the month before your birthday, now is the time to refresh. And, because your birthday represents the next stage in the growth of your identity, confidence and life force, it's critical to cocoon in preparation for the next cycle. Sleep more, and eat some grounding, comforting and nourishing cuisine. Meditation, writing and introspection are all necessary. Instead of chasing outward cues from others, focus on how you see yourself.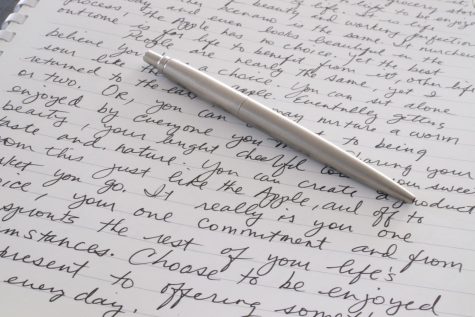 Cancer: June 22-July 22
This week's forecast is social, with visitors, invitations and vibes with your clan in order. Even if you can't make it to in-person meet-ups, now is a time to join that membership and discover your folks. Even if it's only for a month, trying something different will bring you exciting life experiences. A practical overlay advises that you focus your activities on cuisine, arts and crafts or planting. If it's not your thing, how about being ahead of the investment and financial technology curve?
Leo: July 23-August 22
Your career zone will light up this week, drawing attention to what you're doing, so consider how you display yourself. It's important to be yourself, so that doesn't mean turning up in sweatpants if you're a glamour girl at heart. It's okay for you to do as you wish this month. Enhance your internet presence, consider what you want to offer and make a list of your long-term objectives.
Virgo: August 23-September 22
This month's emphasis on the Earth element is ideal for your sign. It will be more fruitful if you look at the broader picture. Set your philosophy, vacation itinerary and study or teaching goals in stone. Save your favorite podcasts to listen to later, or stack your reading list. Plan your studies around mastering a specific topic. Valuable education is not always formal, so focus your learning objectives on an area you are ready to grow knowledge, even if it's a subject not taught in the classroom.
Libra: September 23-October 22
This week marks the beginning of a month of healing. Purge your soul of unnecessary emotions, your environment of bothersome clutter and your closest connections of harmful behaviors. Emphasizing your zone of intimacy and other people's resources has a practical and concrete undercurrent. When dealing with someone who's all talk and no walk, advise them to either return later when they can commit or put up some actual collateral. Discover your metaphysical side by getting creative while learning a system such as tarot or experimenting with making talismans.
Scorpio: October 23-November 21
As the sun shines on your opposite sign, the stability-oriented Taurus, you've reached the midway point between birthdays. If you've been out at sea or in bad weather, use this time to lead your ship into a safe harbor. Take things slowly and steadily and make decisions that will ground and stabilize you. Although it may not be thrilling or mysterious, this is your month to dock and go ashore! Your partnership zone is illuminated, so intelligent decisions must determine who you invite on board and who remains on the docks.
Sagittarius: November 22-December 21
It's time to arrange your heaps of paper and notes for yourself. Currently, your work area is in the limelight, so focus on organization instead of starting another project. Unpack everything, go through it all and decide what to keep. Sifting through everything also applies to your goals for the month and year. Make a list of your key priorities, then map out your strategy. You will find it easy to avoid picking up extra invitations, projects or shifts, allowing you to meet your goal!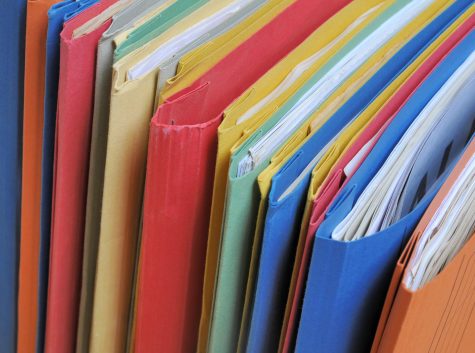 Capricorn: December 22-January 19
If you haven't yet taken a vacation, make sure you take your leisure time seriously and arrange it if necessary. It might be to improve your skills in a pastime, get away for a soothing jazz concert with your significant other or take a trip for your body, mind and soul. If all you can manage without your phone is to observe the dawn or sunset, then do so. Breathe and relax; be aware of your body and the natural elements surrounding you. Stream some comedy to brighten your day and change your viewpoint.
Aquarius: January 20-February 18
This month's solar spotlight focuses squarely on home, chosen family and deep emotional roots. A combination of stability and extreme change may not sit well together, so anticipate a few seismic movements to rock your world this month. Sort out what stays the same, if anything, and what needs a complete overhaul. It may all be in the name of freedom, but be sure it doesn't come at the expense of your direction or the way you portray yourself.
Pisces: February 19-March 20
Get out and about to expand your comfort zone of learning about and facilitating local relationships. Communicate with others, observe nature and perform tiny acts of compassion. Day excursions allow you to stop and smell the roses. People-watch while enjoying coffee and a bagel in the park, and perhaps attempt some sketching while you're there. Find the Earth's heartbeat by tuning into your body, nature and time. When life gets hectic, slow yourself down by taking stock in your surroundings and remembering to breathe.
Keeping You Engaged
Taurus, you are out of luck because you did not rise in time for Easter.
However, from April 28 through May 2, you will make your mark as you spring into action. Therefore, do not delay in getting to work. Take the advice of this column as a suggestion to make a meaningful change in your life.
Until next week,
Trent Tabor