Pokémon GO: An Esport?
Niantic has not classified Pokémon GO as an esport yet. However, with its consistent popularity, it could become a mainstream esport.
According to Pearson, "(an) esport is organized, competitive, human-versus-human video-game where people play against each other online and at live spectator events." Since Pokémon GO meets these qualifications, it could become an esport. Esports.net notes that "what Niantic needs to do to improve the esports presence of Pokémon GO is simply increase exposure. Pokémon GO has been one of the most prominent games in the last five years and yet, it's hardly considered a video game at all." Niantic is the company that developed Pokémon GO in partnership with Nintendo and The Pokémon Company. 
HCC's esports coordinator Mark Winkel states that Pokémon GO would be better as a club than a competitive esport. There are a variety of esports offered by HCC, and there would have to be a petition of some sort signed by the president of HCC to implement any new esport.
However, the website esportstalk.com warns that "gaming revolves around profit." Due to reduced funding from the college, this would make it harder to generate funds for players in the college. However, if Niantic did not have such a strict alternative account policy, students could register with their college email under a different account. This would make it easier to regulate the budget so that the Finance Office knew which students they were allocating money to.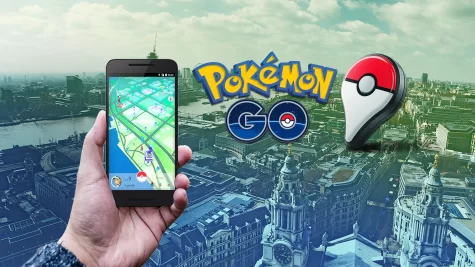 Pokémon Go is a game you can play on your phone whether you are at home or on the go. There's no excuse to miss a tournament. Pokémon GO reinforces both the "e" and the "sports" in esports by being electronic and requiring walking around to catch Pokémon. 
Just like a regular esport, Pokémon GO makes sure competition is fair by removing Pokémon, such as Pidgeot, from the Battle League to ensure fair competition. Whether Pokémon GO does get into the esports scene, everyone should be playing fairly, getting their exercise and making their tournaments on time. 
While Pokémon Go seems like a candidate for an esport, there is still a long way to go. There needs to be more of a presence, and more of an interest. Additionally, users should be cognizant of potentially unwanted in-game microtransactions. While these are negatives, Pokémon Go remains as a game that you can play wherever and a game that encourages exercise and fair play.