5 Storylines for the 2022 FIFA World Cup
With the 2022 FIFA World Cup kicking off Nov. 20 in Qatar, an examination is in order regarding major storylines for the 32-team tournament. These storylines will revolve around teams, players, etc. The following breakdown lists each storyline and explains why each might be pivotal for the tournament.
5. The USMNT Looks to Rebound After Missing 2018 World Cup
After missing the 2018 World Cup, the USMNT rebuilt its roster under manager Gregg Berhalter and will look to make some noise in this year's tournament. The USMNT has the youngest roster at the tournament, which has both its pros and cons, and will have to compete with England, Iran and Wales in what can be considered the "Group of Death."
The team's roster is headlined by Chelsea star Christian Pulisic along with Leeds United star Tyler Adams and Arsenal star Matt Turner.
After an unsatisfying 1-1 draw with Wales to open their campaign, the USMNT followed up the result with a strong showing against England in a 0-0 draw before punching their ticket to the knockout round in a dramatic 1-0 win against Iran.
Pulisic, also known as "Captain America," scored the decisive goal on a header off of Sergino Dest's cross which also resulted in him colliding with Iranian goalkeeper Alireza Beiranvand. Pulisic was down on the pitch for a couple of minutes before finishing the first half albeit being ruled out of the second half with an abdominal injury. Despite his status for the USMNT's matchup with Netherlands on Saturday, Pulisic said that he will continue to play.
4. Qatar Itching to Make History as Host Country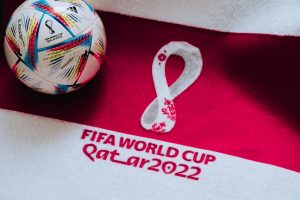 While Qatar has already made history being the first Middle Eastern country to host the World Cup, the host country will look to not make history by joining 2010 World Cup hosts South Africa as the only hosts to fail to advance past the first round. Qatar will have to compete with Ecuador, Senegal and Netherlands and finish second in order to advance to the knockout round.
Qatar is not viewed as a traditional football power but has dedicated the past decade to building and developing talent. However, there is no telling how far Qatar will be able to advance in the tournament with the home crowd in their favor.
Despite having the home crowd in their favor, Qatar became the first World Cup host in history to lose all three group stage matches and fail to earn a single point. On top of that, Qatar had a goal differential of -6 scoring only once while conceding 7 goals in their three matches. Qatar's -6 goal differential was second worst to Costa Rica's -8.
3. Lionel Messi Aims to Win First World Cup
Argentina has not won a World Cup since the late Diego Maradona led the Albiceleste to one in 1986. One of Messi's only shortcomings is his failure to do the same. Although Messi is widely considered the GOAT by many, there are just as many who believe a World Cup will cement his status as one.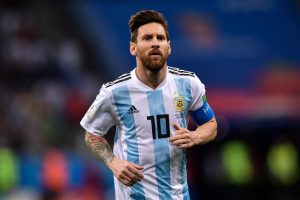 Argentina is riding a lot of momentum into the tournament, currently on a 35-game unbeaten streak and winning the Copa America in 2021. However, with Messi already acknowledging this year's World Cup will be his last, as he will be 39 years old during the 2026 World Cup, this will be his final opportunity to win a World Cup for his country.
Argentina, who entered the World Cup on a 36-match unbeaten streak, started their campaign with a 2-1 loss to Saudia Arabia. According to Gracenote, Inc., Saudia Arabia's win was the "most surprising" in World Cup history, with many calling it one of the biggest upsets in World Cup history. Salem Al-Dawsari's game-winning goal in the 53rd minute was considered goal of the tournament. Despite the setback, Argentina went on to win their next two group stage matches against Mexico and Poland 2-0.
2. World Cup Injuries
The 2022 FIFA World Cup is the first World Cup held in November and December and the ramifications are transparent. The World Cup was moved from the traditional June-July window due to the intense summer heat in Qatar. Although the move created better playing conditions for players, it simultaneously placed much more pressure on them because European clubs are in-season. This means players injured playing for their club teams were in danger of missing the World Cup and, sadly, that has been the case.
Some of the players who were forced to miss the tournament due to injury include Karim Benzema, Paul Pogba, N'Golo Kante, Sadio Mane, Timo Werner, Diogo Jota, Ben Chilwell and Reece James.
With the knockout stage starting tomorrow and finishing with the final on match on December 18, there are also a number of players with injury designations. Some of those players include Neymar, Christian Pulisic, Memphis Depay, Kyle Walker, Son Heung-Min and Harry Kane.
1. Migrant Workers' Deaths
The 2022 FIFA World Cup has been marred by the deaths of countless migrant workers.
After winning the bid to hold the 2022 World Cup in 2010, Qatar commenced work preparing for the tournament that same year. According to Logically, there were at least 15,000 migrant worker deaths between 2010-2020, although there is no reliable data on the cause of death.
Following Qatar's commencement on building stadiums for the World Cup, human rights groups raised concerns over the safety and sustainability of the project. In August 2021, Amnesty International, an international non-government organization focused on human rights, published an article on the deaths of migrant workers in Qatar. Government data showed that 15,021 non-Qataris of all ages and occupations died in the country between 2010-2019. However, adequate investigations did not take place into said deaths.
David Bailey, a pathologist for the World Health Organization said the causes of death listed such as "natural causes" and "heart failure" do not provide adequate explanation. Bailey went on to say, "These are phrases that should not be included on a death certificate without a further qualification explaining the underlying cause."
However, in an interview with journalist Piers Morgan, Hassan Al-Thawadi, the secretary-general of Qatar's Supreme Committee for Delivery and Legacy, said "the estimate is between 400 and 500" when asked for an "honest, realistic" total of migrant workers who died as a result of the infrastructure project after it began in 2014. Al-Thawadi also noted that the exact number is "something that is being discussed."
There is no telling just how many migrant workers have died during Qatar's preparation for the World Cup, and it is all too easy to overlook that fact because of Qatar's sportswashing.