The New Pokémon Series Locks You Into Gameplay, Not Gender
The new Pokémon games, "Pokémon Scarlet" and "Pokémon Violet," have a lot to offer. With a variety of looks and three main quest lines, you are bound to find your comfort zone. You may even go out of your comfort zone to find that you have a new favorite playstyle, or a new favorite fashion style.
When you customize your character, there are four skin colors and freckle options, nine eye types, eyelash types, eyebrow types and mouth types. Also, there are 13 different lip colors and beauty spot options, 26 eyelash colors and 31 eye colors. The character customization is not restricted to gender, and the only thing that is locked in once you start playing is your skin color.
While the newest release is comparable to Skyrim's release on the Nintendo Switch, those are two completely different worlds, and Pokémon fans were hoping for better. In fact, Nintendo is urging people who purchased either or both games to step up and return their models, whether digital or hard copies. The aforementioned comparison to Skyrim relates to the game's character customization and open-world aspects and its need to address several patches upon release.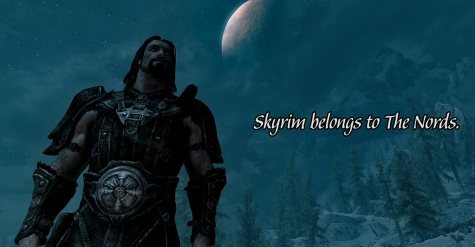 A look at the Pokémon Scarlet and Violet website shows a plethora of Pokémon, including the regional variant Paldean Wooper and the "regional fakes," or de facto copies, such as Wiglett, the counterpart of Diglett.
The game also has three main quests you can embark on and a fourth side quest for those interested. The Victory Road quest speaks for itself—defeat all the gym leaders and then battle the champions to become the new champion. In the Path of Legends quest, you have to defeat or catch Titan Pokémon to discover the "herba mystica." The last main quest is Starfall Street, where you defeat a group of students known as Team Star. The fourth and final side quest does not have a name. It has you catch Pokémon known as Gimmighoul and then scour the region looking for 999 coins to evolve it into Gholdengo.
One drawback that fans are upset with is that players cannot catch Pokémon outside of battle, like in the previous title, "Legends: Arceus." However, once the game's glitches are addressed and patched, the game is bound to be a best-seller. Well-known Pokémon fandom leaker Khu the Riddler has left fans speculating that Scarlet and Violet could see the return of Mega Evolutions or the return to Kalos from Pokémon X and Y. This makes sense because Paldea, the region of the new release, is based around the Iberian Peninsula, which lies next to France, the country around which Kalos was based.
One of them is different. Which? pic.twitter.com/20CkEPLEEg

— Mage Khu X (@Riddler_Khu) November 4, 2022