Future 7-Week Course Model for Fall and Spring Semesters
In the near future, HCC will be adding 7-week courses for the fall and spring semesters. Similar to accelerated courses in the summer and winter sessions, this will ultimately take effect for students during regular semesters. 
Shortened classes can give students a better opportunity to balance other responsibilities in their life while also making their graduation date come sooner, transferring to a four-year university faster or beginning their careers earlier. 
The accelerated 7-week classes challenge students to prioritize their schoolwork and develop time management skills due to the faster deadlines. As HCC is focused on student success, shorter classes in the fall and spring semesters are designed to help students to achieve their academic and career goals. 
Although the details for the 7-week courses have not yet been finalized, HCC faculty in Teaching and Learning are working to structure this course model in the best way possible for academic success. 
HCC President Dr. Daria J. Willis shared a few words on why HCC is implementing this additional course model and how she believes it will help students. 
"The seven-week model is a proven way to deliver courses that accelerate academic progress because students focus intentionally on just one or two courses at a time," said Willis. "With 78% of Howard Community College credit students attending part time last year, seven-week courses would help students achieve their goals of transfer or moving into a career more quickly." 
Shortened semesters have become increasingly popular with many colleges implementing it into their semesters for students. According to research from Achieving the Dream's Preparing for Academic Shorter Terms Guide, Odessa College in Texas had a major increase in graduation rates with double the amount in the same year they started 8-week semesters. Odessa College's enrollment increased by 25% from 2014 to 2019, demonstrating the success in community college students from shortened semesters. 
Dr. Elisa Roberson, Associate Dean of English and World Languages at HCC, sees the 7-week course model being a huge success as it is "innovative, nationally researched, and most importantly student success focused," said Roberson.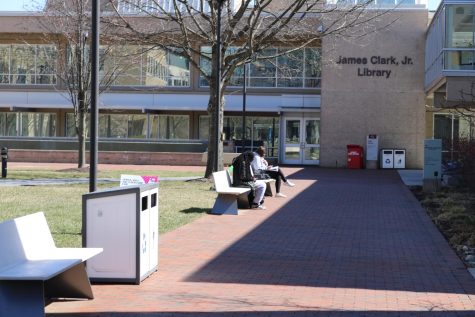 With the proven success in areas of enrollment, graduation rate and lower withdrawal rates, it makes sense for HCC to include this new 7-week course model of faster learning available to students. 
"More students can convert to a full-time schedule, while feeling like they are taking a part-time load," said Roberson. 
It especially helps part-time students to focus on their classes more intently with one or two subjects at a time while completing them much quicker and tending to their other duties outside of school, like work and family. 
When the 7-week course model is fully implemented, all HCC classes will be included in the new model unless the class receives a waiver from the college. Main core classes that are requirements for prerequisite and intended major programs will be included.
There is more information on HCC's 7-week course model to come in the near future. For the time being, accelerated summer classes will be available to view soon to register and are already available for cohort students. This can be accessed through Self Service via myHCC.