Everything to Know About the Olaplex Hair Loss Controversy
After years of booming business since 2014 and being a TikTok favorite hair care brand for women, Olaplex has suffered major financial losses and a lawsuit that claims its products cause hair loss. It is also claimed that their hair products stated to improve damaged hair and or regrow hair, but in fact, do the opposite and cause scalp issues such as blistering and bald spots. 
Beauty stores that carry Olaplex products, Sephora and Ulta, have countless negative reviews by unsatisfied customers, with some advising people to stay away from Olaplex shampoos and conditioners and to not listen to the company's claims of hair growth and repair. Some customers also say when they stopped using Olaplex shampoo and conditioner, they saw improvement in their scalp and regrowth in bald spots.
Olaplex's hair loss issue began when women started using social media to share their emotional and painful stories of hair loss from what they claim to be directly from using Olaplex hair products. 
Olaplex Hair Loss Facebook Page
Created in 2022, there is a Facebook page with almost 9,000 members dedicated to women sharing their hair loss stories from Olaplex. The group encourages anyone to join and support its mission to bring awareness to Olaplex hair loss issues. It emphasizes the need for customers to do their research before selecting their hair products.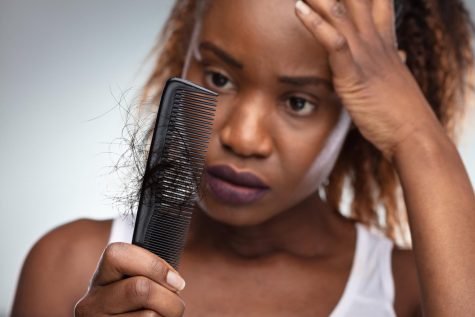 Depending on each person's experience using Olaplex shampoos and conditioners, some women have said they noticed too late the cause of their hair loss by thinking it resulted from stress rather than their hair routines. Women are devastated with the resulting hair loss issues and not to mention the money lost from the high costs of Olaplex hair products, with many prices at a minimum of $30.
The Lawsuit 
In Feb. 2023, a group of 30 women sued Olaplex for $75,000 with claims that the company produces false advertisement for hair growth and scalp repair products it sells. The women show the result of what Olaplex did to their hair, citing significant hair loss and clear differences in the damaged texture, volume and length since using the products.
This sparked other women to come forth and share their Olaplex hair loss stories, increasing the group to almost 100 women involved in the lawsuit.
Claims in the lawsuit also state that Olaplex uses chemicals such as panthenol and lilial in some of its hair products which are known to cause hair loss and scalp damage. Olaplex had previously made its products with these harmful chemicals and stopped using them, but the lawsuit says Olaplex's older products are still made with these chemicals. 
Olaplex Responds to Hair Loss Claims and Lawsuit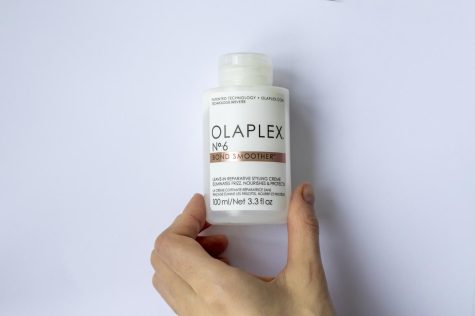 Saying their products do not cause hair loss, Olaplex has defended its brand's reputation and chosen to fight against the falsifying claims. In an Instagram post, CEO of Olaplex, JuE Wong, called customers' claims of hair loss as "baseless accusations" due to lack of facts and the difficulty of proving direct causes of hair loss. Olaplex company speakers have suggested that there are many other reasons for hair loss such as stress and after effects of COVID-19 that could be the real cause. 
Wong also notes the team has gone out of its way to test Olaplex products for hair loss and provides sufficient data to the public that shows their products do not cause issues with hair loss. Olaplex seeks to continue proving its authenticity with evidence. 
Financial Loss
Despite Olaplex's hopes to turn around the hair loss controversy, the company has suffered major financial losses since the end of 2022 with a 22% sales drop and overall decline in a net income of 32%. Its stock is also down a total of 76% since 2021. The company's sales are expected to continue to decline following the announcement of the lawsuit and controversy. Most hair salons and hairdressers that once sold Olaplex products to customers are no longer using Olaplex products as much.
The lawsuit has caused customers to stop buying Olaplex products and find other hair care products instead. Looking ahead, Wong plans to create a new business strategy for Olaplex and regain customers through evidence-based research for its products.