Todd Boehly is Ruining Chelsea
Chelsea Football Club co-owner and chairman Todd Boehly told Sky Sports News' Gary Cotterill that "Chelsea's going to win 3-0!" ahead of the club's UEFA Champions League quarter-finals first leg match with Real Madrid at the Santiago Bernabéu Stadium in Madrid, Spain.
However, Boehly's prediction was way off the mark as Chelsea lost 2-0. Real Madrid controlled the match from the opening kick-off, with forwards Karim Benzema and Marco Asensio scoring in the 21st and 74th minutes respectively. Chelsea's best goal-scoring opportunity came in the 90th minute when Mason Mount took a shot on goal, but it was well-defended by former Chelsea teammate Antonio Rüdiger.
After their abysmal performance in the first leg of their matchup with Real Madrid, Chelsea followed up with another loss, 2-0, at Stamford Bridge. Forward Rodrygo scored a brace with goals in the 58th and 80th minutes. The loss caused Chelsea to lose 4-0 on aggregate.
With the loss, Chelsea now has a record of 0-2-3, with their last win coming on Mar. 11 at Leicester City, where they won 3-1.
The current state of the club is linked to the purchase of the club by Boehly and Behdad Egbali and the sacking of then-manager Thomas Tuchel.
Tuchel was sacked the day after Chelsea's 1-0 defeat to Dinamo Zagreb in their opening Champions League fixture on Sep. 6. In his own words, his meeting with ownership "turned out to be very short [and] lasted three to five minutes."
Tuchel departed Chelsea with a record of 60-24-16 in 100 games, giving him a win percentage of 60%, the fourth-highest win rate by a Chelsea manager who managed at least 100 matches.
It's understandable for an owner to want a manager who shares the same mindset and vision. However, Boehly's decision to sack Tuchel was completely rushed, especially given the lack of suitable candidates to replace him and his success at the club.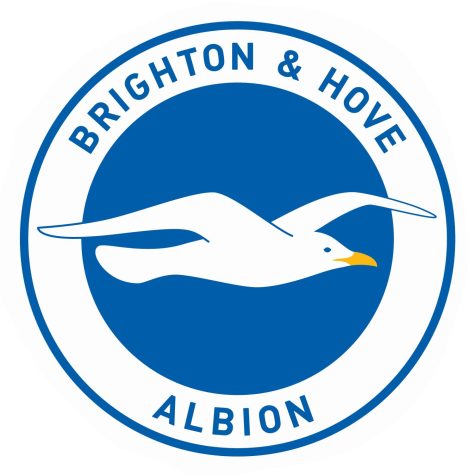 On Sep. 8, Boehly hired Graham Potter, the manager of Brighton & Hove Albion, as Chelsea's newest manager, paying a world record transfer fee of $21.5 million and signing him to a five-year deal.
Potter's tenure started off with a 1-1 home draw against Red Bull Salzburg in the Champions League group stage. On October 1st, he won his first match with Chelsea, a 2-1 victory at Crystal Palace, with Chelsea graduate Conor Gallagher scoring the game-winner in the 90th minute. However, his first loss came against his former club in a 4-1 defeat at Brighton & Hove Albion, which featured two own goals by Ruben Loftus-Cheek and Trevor Chalobah.
After a slew of brutal losses, including a 4-0 defeat at Manchester City in the third round of the FA Cup, the first time Chelsea suffered such a loss since 1999, and a 1-0 defeat at home to Southampton, Potter's job was questioned by both fans and the media.
However, he rebounded to lead Chelsea to a 2-0 home win against Borussia Dortmund in the Champions League Round of 16, allowing them to advance on aggregate 2-1.
Following a 2-0 home loss to Aston Villa, which saw the squad perform poorly, and with their last match coming on March 18th, Boehly officially dismissed Potter from his post on Apr. 2.
As a Chelsea supporter, I was torn between Boehly's decision to sack Potter without giving him at least one full season as manager, especially with the amount of money the club spent during the 2023 winter transfer window.
According to Forbes, Chelsea spent at least an estimated $350 million including a British-record £106.8m for Benfica midfielder Enzo Fernandez.
The transfer market is usually viewed as a quick fix solution for clubs to avoid relegation, qualify for Europe, or mount title challenges. However, in Chelsea's case, it seems to have had the opposite effect.
Signing players can do just as much, if not more, harm than good. It can disrupt a squad's chemistry and make it difficult for managers to provide sufficient playing time to them as well. Chelsea and Boehly signed eight players; one player alone can offset a squad's equilibrium, so one can only imagine the impact of eight players.
What makes matters worse is players are signed based on managers' tactics and preferences. Chelsea's signings were made according to Graham Potter's tactics and preferences, especially with the belief he would still be manager.
To compound the issue, Boehly hired former Chelsea player and manager Frank Lampard as caretaker manager for the remainder of the season, but the squad's performance has only worsened.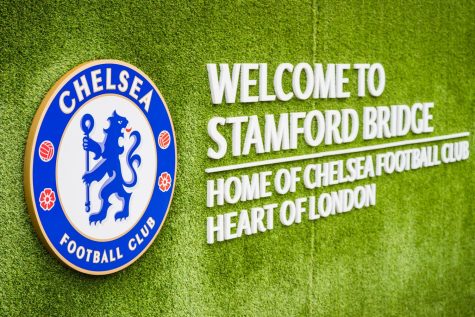 In six matches with Lampard as caretaker manager, the club has conceded 12 goals while only scoring two, leading me to wonder if the club's dysfunction resides not only with ownership but with the players as well.
As Chelsea searches for a permanent manager for the 2023-24 season, Julian Nagelsmann, Luis Enrique, and Mauricio Pochettino were among the top candidates.
After several rounds of talks to determine the club's next manager, Pochettino appears to be the favorite, according to Italian journalist Fabrizio Romano.
Throughout his managerial career, the Argentine manager has compiled a 290-133-175 record with four different clubs and across 598 matches.
I don't know if Pochettino is the managerial answer Chelsea needs, but what's clear is that Todd Boehly's decisions are causing damage to Chelsea.
Is Todd Boehly ruining Chelsea?
Sorry, there was an error loading this poll.