On September 15th this month members of the United Auto Workers union walked off the job and began striking, in response to their contract demands not being met from the big three auto manufacturers Ford, General Motors, and Stellantis the parent company of Chrysler.
The strike comes after the Screen Actors Guild and the Writers Guild of America went on  simultaneous strikes, which is the first joint-walkout since 1960 over 63 years ago.
The news would make the average reader think that America must have a lot of union workers, surely with the amount of news involving unions in recent years that must be right?
The fact is that America is statistically less unionized than at any point in the last 70 years. Fifty years ago nearly one third of US workers were members of unions, in 2015 it was 1 in 10. 
Story continues below advertisement
This varies depending on which state you live in, in 2014 the state of New York contained the highest percentage of union members at 24.6%. While North Carolina had the lowest percentage at 2%, what does this mean for community college students entering the workforce?
The shifts in the American economy of the last 50 years due in part to advances in technology and societal changes have transformed some industries and made some completely obsolete.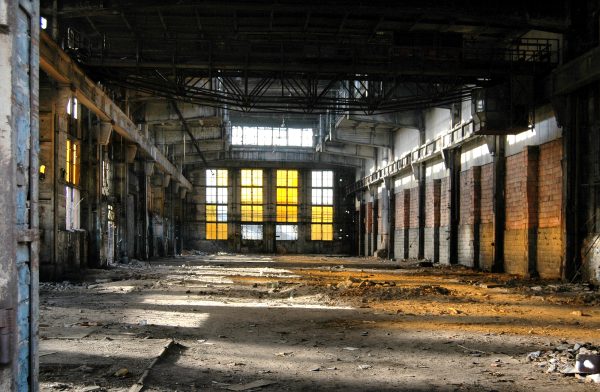 These changes have seen massive shifts in cities that were once home to major manufacturing centers filled with union members, including the rust belt in the Midwest and right here in Baltimore. 
The rise in the last 30 years in the gig economy and job jumping corporate culture exacerbated by the dot-com bubble, the Great recession and most recently Covid-19 has left the average American worker with an employee to employer disconnect not seen since the early 20th century.
Many Americans today work for massive companies and organizations with streamlined infrastructure that is reminiscent of Standard Oil run by John D. Rockefeller and Henry Ford's Ford Motor Company (I'm talking about you Jeff Bezos and Elon Musk). 
This has left workers with little perceived bargaining power, and major difficulties in unionization, the Amazon worker organization only has one unionized warehouse JFK8 in the state of New York. For contrast, Amazon purportedly has over 1,100 plus distribution centers in the US.
The political backdrop of all this is that President Joe Biden has politically positioned himself as extremely pro-union and pro workers rights both in his policy decisions and his presidential campaign strategy. 
President Biden goes as far as to say that he is partly responsible for the support for unions being at its highest level in more than 50 years. 
At the risk of undercutting the president's position, the American worker has been subjected to the stresses of two decades of economic uncertainty and societal stressors not previously seen in many of our lifetimes. Similar sediments emerged after the Great Depression in the form of New Deal politics and political figures such as Franklin D. Roosevelt who for good or ill championed the pro-union pro American production sediments that would set the stage for the modern labor union.
The average American worker is fed-up and fatigued, who will be our generation's Franklin D. Roosevelt? While I will not pretend to know who this will be, I will tell readers this, it will not be Joe Biden or Donald Trump, nor will it be the likes of Ron DeSantis or even union leaders such UAW president Shawn Fain. The future of workers rights lies with you, and you alone, if you can't find a leader then you already found one, yourself.