Have you ever wished to play a game that not only entertains you, but also educates you, motivates you, and connects you with other people? If so, you might want to check out Cubieverse, an app by Titanium Toaster that is soon to become the hub for the Cubie Metaverse, aka 'Cubieverse.' It is a geolocation game that rewards players for walking around and exploring new areas and allows for players to make new friends. In essence, it is a geolocation metaverse.
What is Cubieverse?
Cubieverse is not just another geolocation game that makes you collect virtual items or fight monsters. The predecessor to this game was Coin Hunt World, which has similar mechanics, but it shut down just last week. Both games combine the trivia aspect of Trivia Crack with the fitness aspect of Pokémon Go.
The game is based on the concept of Cubies, which are cute, colorful creatures that live in the Cubieverse. Each Cubie has its own personality, abilities, and preferences. Everyone begins with a blue Cubie. You can also collect Cubies with other players.
The main goal of the game is to earn CubieCoins, which are the currency of the Cubieverse. The value of CubieCoins are stable and as follows: 1,000 CubieCoins is equal to $1. These CubieCoins can then be exchanged for cryptocurrency, gift cards, exclusive in-game items, and much more. But how do you earn CubieCoins, you may wonder? Well, there are many ways to do that, and they all involve learning, exploring, and socializing in the real world.
Story continues below advertisement
How to Earn CubieCoins?
The way to earn CubieCoins is by completing quests, which are tasks that require you to learn something new, such as a fact, skill, language, or trivia. For example, you may be asked to learn how to say hello in Japanese, to identify the capital of Brazil, or to solve a math problem. The quests are tailored to your level and interests, and you can choose from a variety of topics such as science, history, art, music, sports, and more. The quests are updated regularly, so you will never run out of things to learn. 
What are the Rewards?
Cubieverse also introduces a completely redesigned reward system, offering a diverse range. Each country will have its own set of reward tables for all vaults, with CubieCoin earnings determined by several factors: Base Table + Power Level + Country Modifier + Boost level. This means that you can earn different amounts of CubieCoins depending on where you are, how powerful your Cubie is, and how much you boost your earnings.
Some of the rewards that you can get with your CubieCoins are:
Cryptocurrency: You can exchange your CubieCoins for popular cryptocurrencies, such as Bitcoin, Ethereum, or Dogecoin, and join the world of digital finance. Currently, crypto exports are not set for the US.

Gift Cards: Coming soon, you will be able to redeem your CubieCoins for gift cards from various online and offline stores, such as Amazon, Starbucks, Walmart, or Target.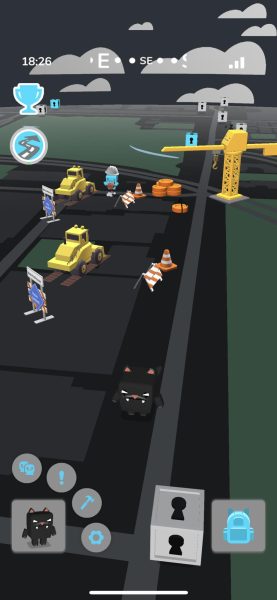 Why Should You Play Cubieverse?
Cubieverse is a game that has something for everyone. Whether you are a curious learner, an adventurous explorer, or a social butterfly, you will find something that suits your taste and style in Cubieverse. You will also enjoy the benefits of it, such as:
Learning New Things: Playing Cubieverse will help you learn new things and improve your knowledge, skills, and abilities. You will also discover new topics and interests that you may not have known before.

Staying Active: Playing Cubieverse will encourage you to walk around and explore new places, which will help you stay fit and healthy. You will also enjoy the beauty and diversity of the world around you.

Making New Friends: Playing Cubieverse will connect you with other players who share your passions and goals. You will be able to make new friends and have fun with them in the Cubieverse.
How to Play Cubieverse?
Playing Cubieverse is easy and fun. All you need is a smartphone, internet connection, and a sense of curiosity and adventure. Here are the steps to play Cubieverse:
Download the app from the App Store or Google Play and create your account.

Explore the world with your Cubie. You can complete buddy quests, which will possibly give you CubieCoins. 

You will be able to invite new players and manage your friends by tapping on the social icon.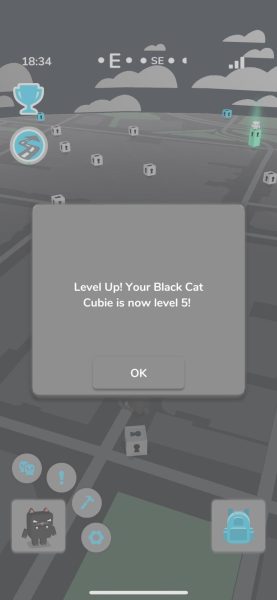 What are you waiting for?
So, what are you waiting for? Join Cubieverse today and start your journey of learning, exploring, and socializing. You will not regret it! 
You can view a more in-depth analysis of the game here, that can provide some more tips and tricks: 
Lady of the Hunt