As an Autumn hater, I find it hard to live at this time of year. But the impeccably colored trees fill me with joy, and the abundance of the harvest fills me with food. It's hard to stay negative when such a time comes around. Thus, I have decided to give in this year, and finally enjoy the most popular pumpkin-spiced Maryland season for what it is. 
College is notorious for emptying what little substance our pockets had in the first place. So, today, I am going to tell you about a few fun Autumn activities that don't break the bank (and a few that might if you let them.)
Parks to see this Autumn:
As is true year-round, the public parks in Maryland are excellent places for peaceful, free sight-seeing. I personally recommend walking, biking, or picnicking in the Robinson Nature Center, Lake Elkhorn Park in Columbia, Centennial Park, Patapsco Valley State Park in Ellicott City, and The HoCo Conservancy in Woodstock.
Story continues below advertisement
Pumpkin and Apple Picking:
The Butler's Orchard Pumpkin Festival in Germantown is a great event for all ages, featuring pumpkin picking, pumpkin-spiced cuisine, live music, animal-petting, and hay-rides.
Larriland Farm in Woodbine is one of the best places for pick-your-own foods, with apples-a-plenty, pumpkins, sunflowers, tomatoes, pears, turnips, beets, kale, and red radishes. They also have corn and straw mazes, and hot apple fritters prepared by Mrs. Moore herself (I don't know who this is, but the website holds her in high regard.) They also have a market full of other delicious out-sourced dairy products, fruits, veggies, and assorted Autumn goods. I'm almost definitely going here. 
If you're looking for more pumpkin specific festivities, Jumbo's Pumpkin Patch is an excellent place to go. Don't believe me? Just look at this kid: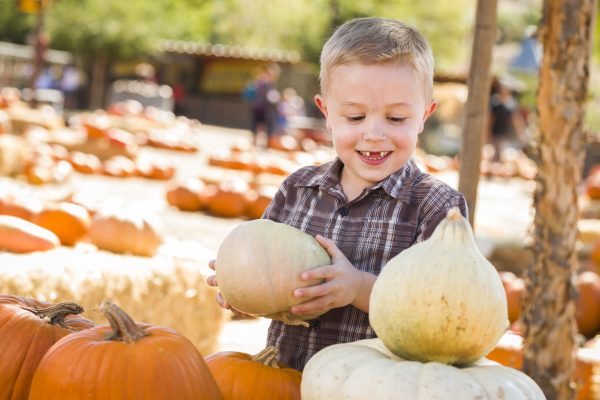 Other famous Maryland farms include Clark's Elioak Farm, Magnolia Meadow Farm, Emily's Produce, Gaver Farm, and South Mountain Creamery.
HALLOWEEEEEEEN
I would be remiss not to mention the haunted Halloween event voted the best in America by USA Today: Field of Screams. I've always heard about Field of Screams, but never attended myself. This may be the year, however, as it's reported to have only gotten better. Their Haunted Trail was recently expanded to double its past size, and their props, actors, and scary- BOO! Just thought I'd give it a shot. Seriously, Field of Screams is worth the price.
The Black Box Haunted House in Hagerstown also is loved by the community, and hopefully you as well. The owner of the house tragically died while building it, and rumors say that he haunts the premises to this day. Hagerstown is a sweet place to hang out, so there's plenty to do outside this scary shack.
This one is a little pricier, but I've heard great things about Fright Fest at Six Flags in Bowie. It's not specifically one event, but rather the overall theme of their park at this time of year. There's a plethora of scares to get into like rides in the dark, scare zones, and plenty of haunted attractions. 
I've also heard great things about ghost tours in many of the historic towns sprinkled throughout Maryland; specifically, Old Ellicott City, Laurel, and Frederick all have high quality cheap ghost tours that can, in tandem with the charming communities surrounding, make for a pleasant fall outing. 
Other random events to look forward to:
This one's a little out of left field, and the price is hefty, but Cow Cuddling at Mary's Land Farm in Clarksville is said to be an ethereal experience. 
Bengie's Drive-in Movie Theatre seems like a great vibe this time of year. Pick up some friends or that special someone and pull up to watch "The Exorcist" or "Strays," or whatever else they're showing with the cool Autumn wind blessing your skin through the windows.
Last, but certainly not least, Canines at the Creek on October 28th in Frederick is the cutest event on this list. It's a festival based around dog's dressing up for Halloween. Well, the dogs don't dress up, the owners dress them up, but still, SO CUTE! It sounds like a great time and the proceeds go towards funding training for seeing-eye dogs, so that's great.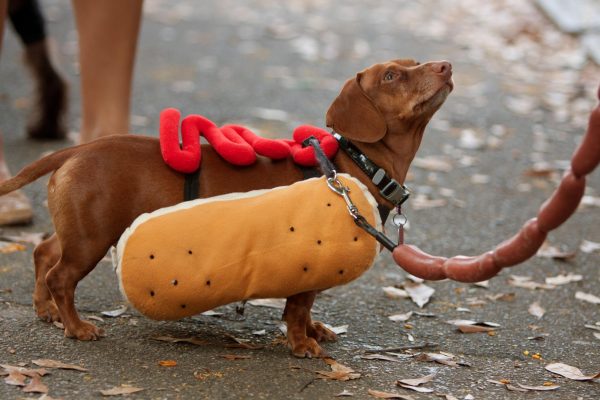 These are just the activities that, through browsing the internet and asking around, piqued my interest. However, there's undoubtedly much more to find out there – local events are often the most satisfying, as the charm of our neighborhoods are so unique. I encourage you to make the most of where you live and enjoy the season as much as you can.