Next year around this time we will (hopefully) know who our 2025-2028 president will be.  Yes, that time has come yet again, and if you're a bit traumatized about the reality show that our last election was, then you're not alone. Here's everything you should know this time a year ahead.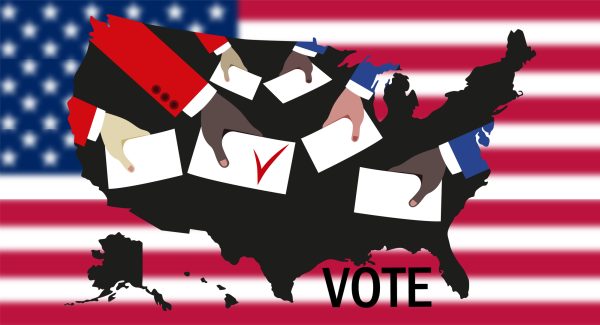 Since we are in the state of Maryland, I think it is important to note some laws about voting within our state. Maryland offers early voting in mail-in ballots. What does this mean? It simply means that you do not have to wait until November 5th, 2024 to get in line to vote. The current early voting dates are from Thursday, October 24th, 2024 until Thursday, October 31st, 2024. So, if you don't have any spooky plans for next year, consider going to the polls. If you do choose to go voting on election day (November 5th 2024), note that voting centers are open from 7:00 am- 8:00 pm. Also know your rights; if you are in line at 8:00 PM, DO NOT LEAVE even if the station is "closed". You have every right to stay in line and wait until your ballot goes through. Last, but not least, I will say the most important step to vote is to register. Polling sites allow you to register on the spot, but if you would like to skip that hassle you can register here or here.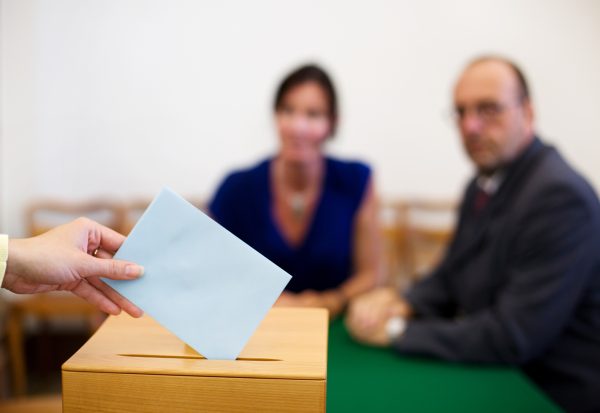 Something else to note is that there are two elections happening in 2024. One is the primaries and the other is the general election. Primaries, which occur in May, are when you vote for a presidential candidate that is part of your political party. To vote in this election, you have to have registered under either of the two main parties (Republican or Democrat), unless your candidate is under an unaffiliated party. Then there's the big shebang that we all know and love, which is where we vote for the president regardless of your political affiliation.
Now that the boring (but very important) stuff is out the way, let's meet our 2024 Presidential candidates. Starting off with our Democratic nominees, the list is short. Last year around this time we had about 5 candidates. This time around we only have three:
Story continues below advertisement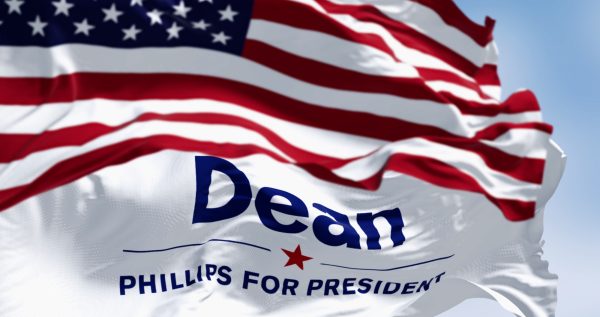 We have U.S. Representative from Minnesota, Dean Phillips. One of Dean's presidential stances is lowering costs and making life more affordable. He would also like to close the political division that plagues our country. In his website, Dean states "democracy cannot function when there is such strong factionalism and hate between people of different ideals and beliefs. We need to have the courage to do things differently and I will lead with principle, ethics, and inclusiveness of voices of all backgrounds." Other promises on Dean's campaign deal with gun violence prevention, climate action, immigration reform, healthcare, and job security.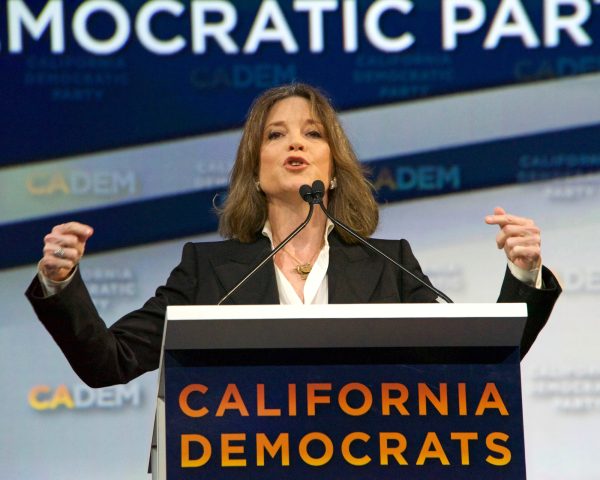 Next, we have candidate Marianne Williamson. Williamson is no stranger to candidacy, as she was a 2020 presidential candidate until she dropped out of the race. Marianne is an American Author and Humanitarian. Williamson doesn't have any prior political experience, but one of her biggest proposals in her campaign is the "Economic Bill of Rights" where she wants to introduce laws and bills that provide livable wages, more jobs, representation in workplaces, union bargaining, and affordable housing. To learn more about Marianne Williamson, you can click the link above.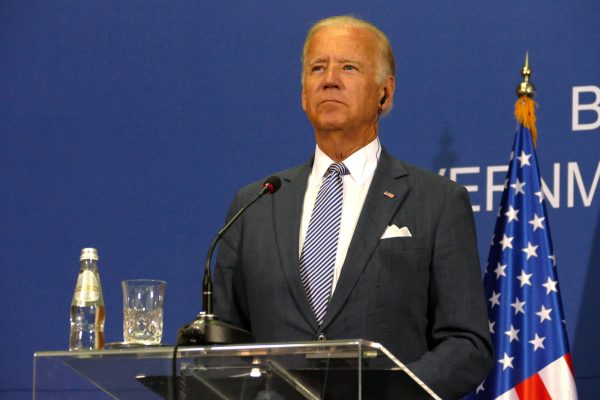 The final Democratic candidate for the 2024 presidency is Joe Biden. For his re-election campaign, Joe is focused on "Finishing the Job for the American People."  Joe also plans to continue running with Kamala Harris as his Vice President.
Heading over to the Republican Party, we have a wider variety with eight current candidates, and seven candidates – Larry Elder, Will Hurd, Perry Johnson, Corey Stapleton, Francis Suarez, Tim Scott, and former vice president Mike Pence – who have already dropped out.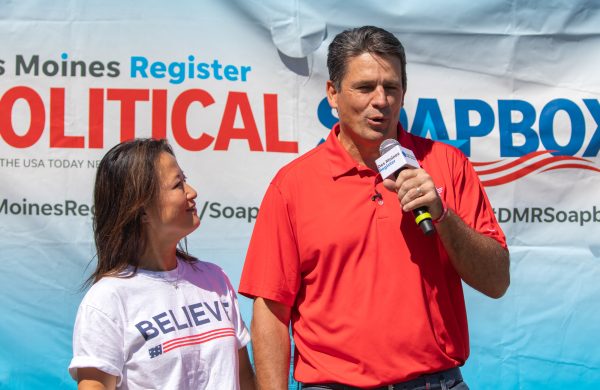 Our first current candidate is Ryan Binkley. Binkley is a pastor and businessman with no prior experience in politics, and is building his campaign on an economic rescue plan, border security, and restoring unity.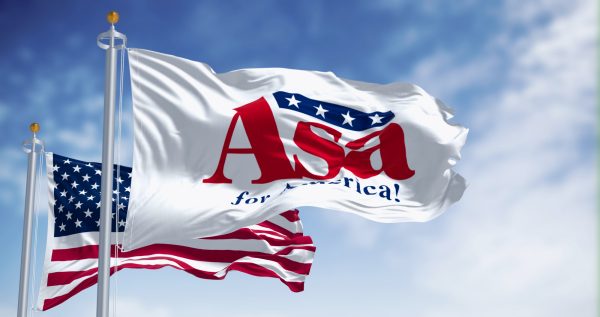 Next off we have candidate Asa Hutchinson. Hutchinson is a businessman, attorney, and the former Governor of Arkansas. Asa has had some exposure with the federal government where he had important roles under the George W. Bush administration. Asa is building his campaign on prosperity (cutting taxes), strength (investing in our military to protect our interests and the Western-based international system), and freedom (securing the border and enforcing immigration laws to maintain the integrity of the nation).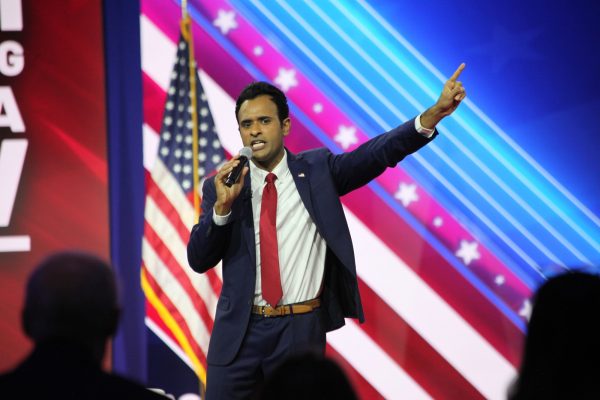 We also have candidate Vivek Ramaswamy. Vivek is an author and biotech founder, whose promises are about achieving  >5% GDP growth, dismantling managerial bureaucracy, and reviving American national identity.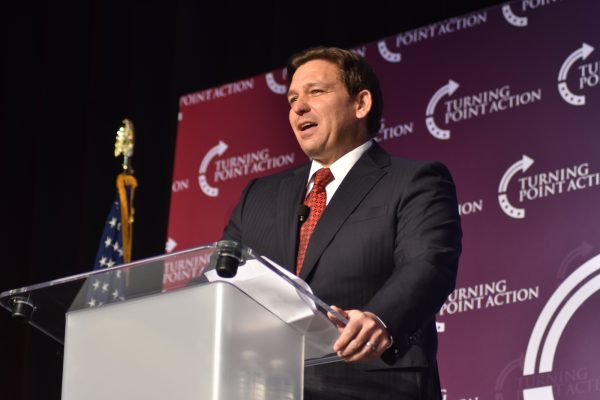 One more candidate who has gotten a lot of attention in recent months has been Ron Desantis. Desantis has been the Governor of Florida since 2019, but this can all change since he is now running for President. Desantis' values stand on ending green lawfare, unleashing economic potential, and defending the homeland.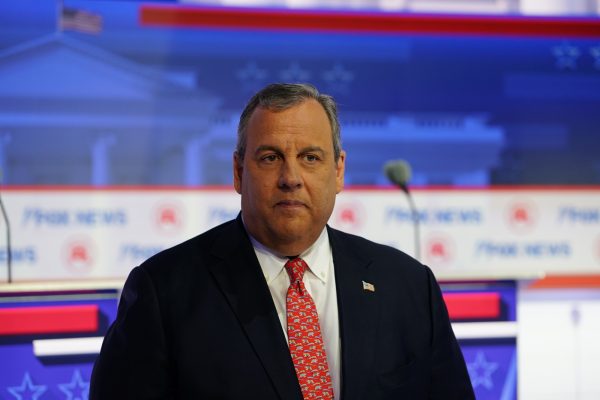 Chris Christie, a former federal prosecutor as well as former New Jersey governor is taking a stab for the presidency. Chris Christie is focused on "loving our country again."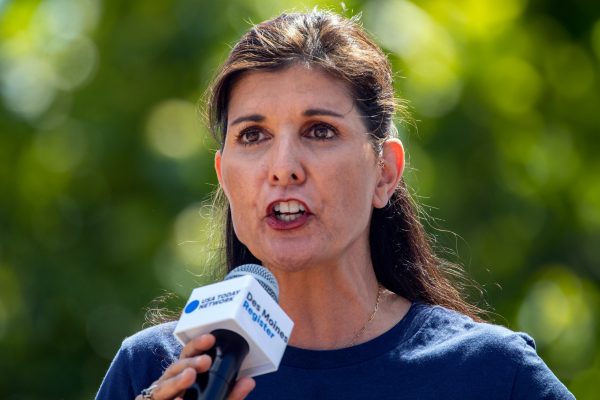 Another notable figure is Nikki Haley. Nikki, who served as South Carolina's governor, as well as the UN Ambassador for a few years under Trump, is the only female Republican candidate. While Nikki doesnt have much of her plans public, she has mentioned that she wants to "defend Conservative values."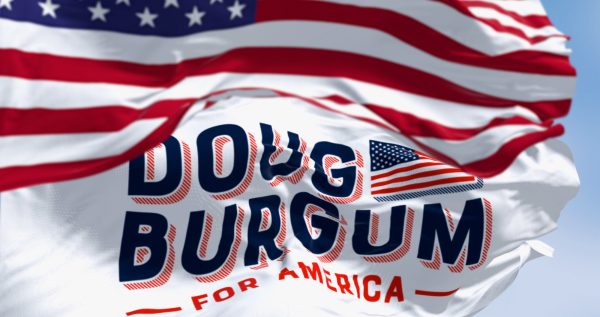 North Dakota's governor Doug Burgum is another candidate. Although Burgum didn't qualify for the most recent debate, he posted on X that he is not giving up. With this said, some of Burgum's values are innovation over regulation, selling energy to our friends and allies, and fighting to unite the country against our common enemies such as China and Russia. 
The last candidate on this list is someone we are very familiar with. Almost a year ago, former President Donald J. Trump announced that he will be running for re-election. Donald Trump, who has been impeached twice, continues to run for election on the stance that the corrupt government cartel is once again destroying our country and we need to take it back. To learn more about each candidate you are able to click the hyperlinks linked to their names.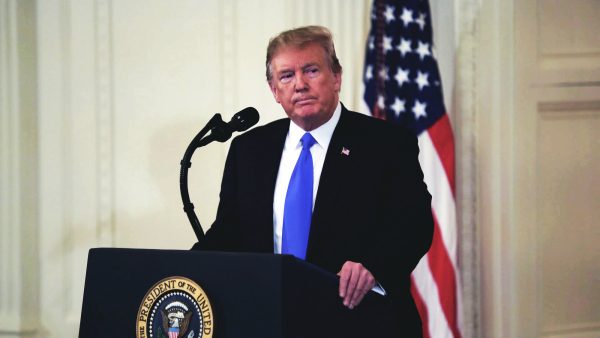 Now that we got to learn a little more about who our potential president will be, let's look into what the people are saying. So far there have been two Republican presidential debates; after the two debates, a poll done by FiveThirtyEight shows that Donald Trump is at 56.5% approval and ahead of the game, followed by Ron Desantis at 13.9%, and Nikki Haley at 9%. As of today, no democratic debate has occurred or has been scheduled. The same polling site did inform us that Joe Biden's current approval rate has plummeted, but with that being said, Joe is currently the more favorable democratic candidate.
What you do with this information is up to you. It is important to note where you stand in the United States and around the world. Within the states, we have a terrifying housing crisis, as well as inflation. We have a drug crisis affecting our streets, and we have international wars taking place as you read this. As a U.S. citizen, I urge you all to use your power, use your voice, and use the rights you have to make the right decisions and to participate to see change take place on November 5th, 2024.