A Preview of Stress Reduction Week
The school days sandwiched between Thanksgiving and Christmas can be overwhelming for HCC students. With finals week looming and plenty of assignments crowding the calendar in the meantime, it is common for stress to mount. To help students alleviate stress before final exams, the HCC Wellness Center is proud to hold Stress Reduction Week from Monday, Dec. 6, to Friday, Dec. 10.
In the past, Stress Reduction Week was nothing more than a few events scattered throughout the week, but has since grown into a highly-anticipated affair packed with events each day. The experience prides itself on listening to and incorporating student feedback regarding the events and suggestions for future events.
Wellness Center representative Tara Rupp mentioned that certain programs always come back by popular demand, while others get swapped for newer initiatives suggested by students. 
The week also aims to incorporate different areas of wellness. Rupp mentioned that the Wellness Center "has activities for [the] mind, body and spirit throughout the week to give students opportunities to take a break from all the studying that they're going to be doing."
Many of the events offered during Stress Reduction Week are available during the fall & spring semesters at HCC in the form of wellness services or programs. Next week, the Wellness Center has 15 events for stress reduction spread across five days.
The week begins Monday with the Stress-Less Breakfast from 9-11 a.m. in the Galleria. Co-sponsored by The HCC Times, the event will provide breakfast and information about the rest of the week, and students can sit at a table and make their own stress ball. Other events include massage therapy in the Wellness Center (CL 178) from 11:30 a.m. to 1:30 p.m. and yoga from 2-3 p.m. in the Dragon Commons.
Tuesday kicks things into high gear with four unique activities. Barre (a type of full-body workout incorporating ballet positions) will be held from 9-11 a.m. in the Dragon Commons, which will also host a sleep room from 1-3 p.m. There will be a hot chocolate bar in the back Galleria from 1-3 p.m., and pet therapy will be available in the Galleria from 2-4 p.m.
The action resumes Wednesday at the Wellness Center with auricular acupuncture from 10 a.m. to noon, followed by Reiki from 11:30 a.m. to 1:30 p.m. and massage therapy from 2-4 p.m.
Thursday's schedule has four additional events on tap. There will be a self-care fair co-sponsored by the Student Program Board from noon to 2 p.m. in the Galleria, another sleep room event in the Dragon Commons from 2-4 p.m., a snack table from 2-4 p.m. in the Wellness Center and a Women of Color paint party from 3-5 p.m. in the back Galleria. 
Stress Reduction Week concludes on a soft note, as Friday's agenda is scaled back compared to the rest of the week, with one event in the Wellness Center. From 11 a.m. to 1 p.m., grab-and-go snacks will be available for students, providing them with much-needed fuel for the week ahead.
Note that events like massage therapy, Reiki and the paint party require sign-ups beforehand because space is limited. All other events are available on a walk-in basis. The Wellness Center can be contacted via email at [email protected], over the phone at 443-518-4950, or in-person in CL 178. For more information, check the online calendar, your HCC email and the flyers posted throughout the school.
View Comments (1)
About the Contributor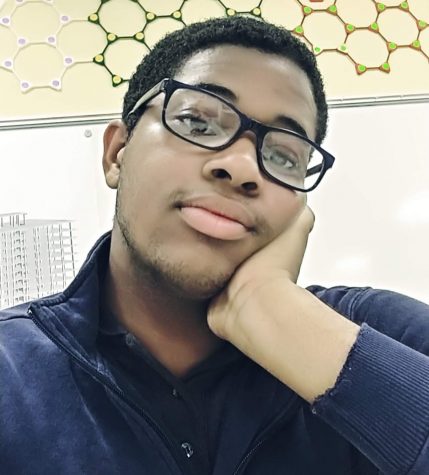 TJ Cyrus, Staff Writer
TJ is a second-year accounting major at Howard Community College and plans to transfer to a university next year. They are passionate about topics surrounding...