Don't Touch My Hair
"Is that your real hair?" asked Dorothy.
It was 2009.
Dorothy was a non-black Latina I grew up with. At first I wanted to cut her some slack for not being black and therefore excuse her lack of knowledge and decency.
However, I changed my mind and decided that since she grew up in Prince George's County—a predominantly black and Latino area, despite current gentrification—Dorothy should have known better.
My ninth-grade classmates stared at me, expecting an answer as I stood frozen, completely unsure of what to say.
It was supposed to be my day.
After months of being natural, my hair was in need of a protective style: curly braids was that month's choice.
My big sister was a magician with her hands and knew just how to disguise the braids so that my hair looked like it was full of curls, curls that could have been mine—and technically were. I had the receipts!
I said nothing to Dorothy, walking right past her and into homeroom. For years I looked back on that event and felt bad about the way I treated her: a girl who let me comb her silky, black hair in the sixth grade. I was convinced by this society that what she had was better. Years later, I have come to my senses and I am proud of my-2009-self. What I am not proud of is that in 2017 I still face the same questions, embarrassment, and circumstances of finding strange hands in her hair.
"[Hair] is a complex issue that deserves more attention," says Dr. Joy Stephens, psychologist and assistant director in Mental Health Counseling and facilitator of the Women of Color Group at HCC. She started the group in order for women of color to connect outside of the classroom in a safe and inviting environment. "Unfortunately, hair is often the root of many microagressions, which prompted the desire to discuss Solange's song, 'Don't Touch My Hair,' in the context of racial identity development, intersectionality, as well as self-care," she said.
What Stephens alludes to was the 'Seat at the Table' event held on October 18 in RCF 400. A discussion about the work of singer and creative Solange Knowles connected her songs to the real experiences that women of color face daily.
The coordinator of the event, Crystal Whitaker, an instructor in the Arts & Humanities Department, said that, "in terms of being comfortable with asking or even touching our hair, I think this stems from not seeing black women as women in those moments. The plight of the black woman has always been fighting the struggle of being property and being independent."
This independence has been deemed a threat in history.
Historically, the Tignon Law of 1876 kept black women in colonial society from wearing immaculate hairstyles—with their real hair.
Interestingly, black women started wrapping their hair in lavish headdresses that made them stand out even more.
"There are such polarized assumptions about our very existence that it seems natural for someone to question who we are and what we possess," says Whitaker. "I have been told to get a relaxer because my hair was too thick," says Tey Harper, a New York-based actress. "I eventually got [a relaxer] to see what the hype was about—absolutely nothing." Not only are people governing the hairstyles black women choose to wear, they are suggesting what they deem as solutions to a problem, which ultimately leads black women to damage their natural hair texture.
Tori Eley, a student at HCC, has experienced having foreign hands in her hair, all while being asked whether the hair belonged to her.
"There was a time I was in line in the cafe' and a woman walked by and asked if my hair was real while running her fingers through it. I was immediately offended because I knew she asked only because I am African American and my hair is long" she said. "When I told her yes, she said, 'Oh my, I know you have to be mixed with something,'" Eley added. But her encounter is just one example of how black women are constantly being challenged, whether our tresses are long, short, or thick.
Taylor Jackson, also a student, has faced similar microagressions. "Exotic beauty means strikingly unusual or to stand out and be beautiful, different or even mysterious," Jackson said.
"As a black female it makes me feel liberated, confident, and makes me love myself even more when I have my identity questioned because no one but my sisters would understand," she said.
Sister, we understand.
Leave a Comment
About the Contributor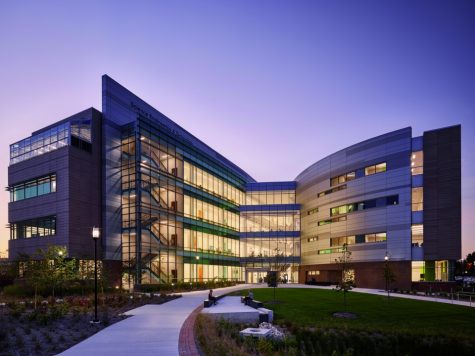 Nsikan Akpan, Writer
As a writer for The HCC Times from 2017-18, Nsikan published a powerful article titled "Don't Touch My Hair" that is well worth the read.