National Public Lands Day: Get Out There and Celebrate!
Saturday, September 28th marks the second to last chance for free entry into National Parks for 2019. With over 400 parks in the United States, there is an abundance of  possibilities for you to seize the day! While not all National Parks require a fee for entry, many do. And the fee waiver serves as a fantastic opportunity for guests to have one less thing to worry about in planning their visit. It's a phenomenal bonus, but that does not mean that all activities are free as well. If guests plan to utilize special tours, camping, or boating there may be other nominal fees applied.
With September 28th falling over the weekend, there is plenty of time to plan a quick out-of-state trip, but taking advantage of some amazing parks in our own backyard is a better, more environmentally-conscious idea. Our home state offers Antietam National Battlefield, Assateague Island National Seashore, C&O National Historic Park, Fort McHenry National Monument & Historic Shrine, Fort Washington Park, and Harpers Ferry National Park as options for exploring on the upcoming free fee day!
At a time in history when public lands are taking hits from public policy, it is so incredibly important that citizens remain aware of the struggles and commit to being stewards of the land. The National Parks Service and its' employees have had a tumultuous few years with government-backed cuts to funding, and it is up to all Americans to show support for the land, environment, and world around them.
Late September is an ideal time to visit a National Park and get outdoors. The dawning of the Autumn season brings about such beautiful colors, wildlife, and weather. Without having to worry about the frigid cold or blazing heat, Autumn is many hikers' dream come true. While exercise of any kind is beneficial for total health, a hike in nature is unparalleled when it comes to positive effects on mental health. It is well known that time spent outdoors can help to alleviate stress, lower risk of depression, and aid in relieving anxiety. There is even evidence that shows that hiking can improve and even prevent memory loss! As college students, we all know how invaluable a good memory can be come exam time – so get out there and enjoy National Public Lands Day!
Leave a Comment
About the Contributor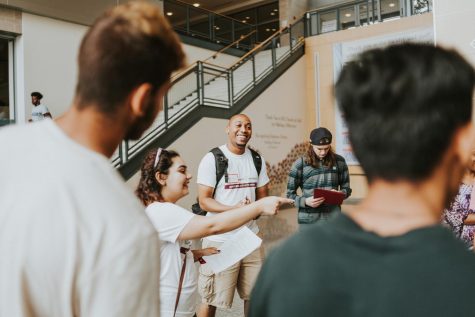 Amie Daniel, Writer
From 2018-2019, Amie churned out a whopping 20 articles for The HCC Times. Don't know where to start? Check out Amie's article "Making C.E.N.T.S of Your...