National Collegiate Alcohol Awareness Week
See If You Or Someone You Know Is at Risk
Alcohol is a drug widely accepted in society. It's promoted in our movies, shows, and commercials. We even have holidays indirectly designated for drinking, such as Cinco De Mayo, New Years, 21st Birthdays, Labor Day, Memorial Day, St. Patrick's Day and so on. When you think about it, after you are legally allowed to drink, it becomes easier to associate alcohol with specific holidays. We're so desensitized to it that we even have time in our day to drink called "Happy Hour". I'm not saying that alcohol is bad or people shouldn't drink, but as a society, when we give ourselves excuses to "reward" ourselves with alcohol there might be a problem.
According to a 2015 study done by the National Survey on Drug Use and Health (NSDUH), 86.4 percent of people aged 18 or older reported that they drank alcohol at some point in their lifetime, 70.1 percent reported that they drank in the past year, and 56.0 percent reported that they drank in the past month. An estimated 88,000 people (approximately 62,000 men and 26,000 women) die from alcohol-related causes annually, making alcohol the third leading preventable cause of death in the United States.  The same 2015 NSDUH study stated that, 37.9 percent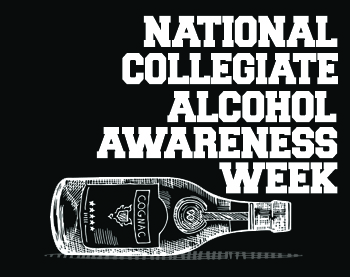 of college students ages 18–22 reported binge drinking in the past month, and 12.5 percent of college students ages 18–22 reported heavy alcohol use in the past month. Please note that there is a difference between binge drinking and heavy alcohol usage. Binge drinking has a pattern of drinking that brings blood alcohol concentration (BAC) levels to 0.08 g/dL, which usually occurs after 4 drinks in women and 5 for men in about 2 hours. Heavy alcohol usage is binge drinking on 5 or more days in the past month.
These are pretty frightening statistics for a drug that is legal and sold in stores. It's something to be cautious of and proactive if you might think you have a problem. People who have someone in their family with an addiction could have a higher chance of developing a problem with alcohol and drugs. I spoke to the director of the Wellness Center, Tara Rupp, who is helping to provide the alcohol screening. "The purpose of the alcohol screening is to determine if you have a healthy relationship with alcohol. The screening will provide information on whether someone is at-risk for a drinking problem or alcoholism," she said. Remember the event is happening this Tuesday, October 22nd, 2019, in front of the Burrill Galleria from 12:30 pm – 2:00 pm. The Wellness Center will be providing information on the signs and symptoms of alcohol abuse, alcohol poisoning, and binge drinking. As well as encouraging safety and personal responsibility when it comes to alcohol intake.  For more information, stop by the Wellness Center (CL 178) or call 443-518-4950 or the counseling center on campus (RCF 302) 443-518-1340.
Leave a Comment
About the Contributor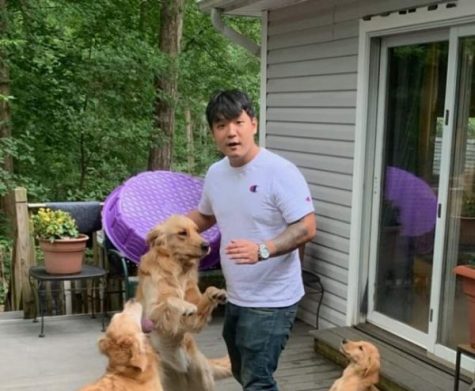 Paul Jo, Writer
Paul was a key member of The HCC Times during the 2019-20, publishing 17 articles throughout his tenure with The HCC Times. A returning student who graduated...