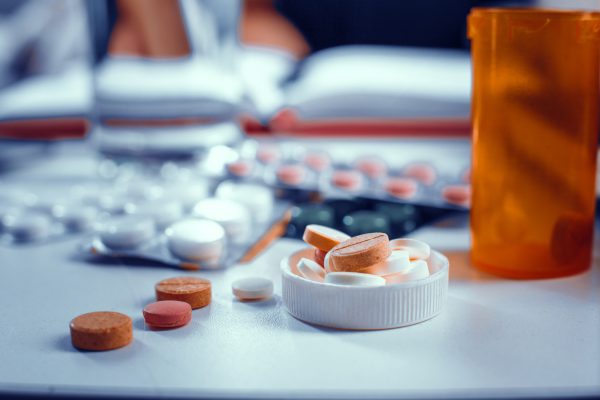 107,081. 
107,081 is the number of people who died in the year 2022 alone due to drug overdose. And more than 68% of the reported deaths were caused by an opioid drug known as Fentanyl. It is important to note that Fentanyl is a synthetic opioid medical drug that has been approved by the FDA. However, unlike typical medical drugs, there has been a recent (or not so recent) tick of smuggled fentanyl making its way into American homes, and unfortunately into the bodies of America's youth. 
The epidemic of these drugs is nothing new, specifically with opioids. In 2017, President Trump declared the opioid crisis a Public Health Emergency, due to the abuse of prescribed opioids. Some critics say that this was only declared as an emergency because the demographic of those affected by opioids were mainly white males. Despite that, not much was done to combat the crisis except more regulation on the over-prescription of opioids. After this, not much was heard or done about the said crisis, and it was a dead topic for the following 3 years.
So how did we get here? While prescribed opioids were being regulated, illicit Fentanyl was making its way around the streets of Black and Brown communities. The question is, why Fentanyl? Why is this new drug dangerous? 
Story continues below advertisement
Some researchers believe that Fentanyl is much cheaper to produce than other drugs, like heroin. The reason why Fentanyl is also a much more dangerous drug than other illicit ones is because of its potency. According to research at American University, Fentanyl is "100 times more potent than morphine. This means that if 10 mg of morphine is needed to produce pain relief, only one-tenth of 1 mg of fentanyl (0.1 mg) is needed to produce the same effect". This makes Fentanyl dangerous in the sense that one small miscalculation or misuse of the drug can become fatal quickly.
The crisis is closer to home than you might think. The Fentanyl crisis has and still is affecting our state. In 2018, three out of four fatal overdoses in the state of Maryland were caused by Fentanyl. Within the year 2022, Howard's neighboring county Montgomery County had 40 teen overdoses, of which three had occurred on county school grounds. Another neighboring county, Prince George's County, lost three students on school grounds, also due to Fentanyl overdose. Just earlier this month a two-year-old death was determined to be a Fentanyl overdose in Baltimore County. The dangers of this drug have no borders or limits, so the best thing to do is to stay safe, aware, and alert.
Agencies and local governments have already implemented ways to prevent an overdose and training in case you encounter one. For instance, Montgomery County has implemented that all their public schools carry Naloxone. Both Baltimore County and Howard County have implemented training on how to rescue someone who has overdosed on opioids or fentanyl. You are able to register here for Baltimore County, and you can register here for Howard County. The Drug Enforcement Agency also has information flyers and videos that can be found on their website. 
Now, it's important to note that the Presidential Election is just a year away. In recent presidential debates, some candidates have been using this crisis to promote certain foreign policies and agendas. With the lives lost and damages done to American families by this epidemic, there is some fear that the next leader might not take necessary precautions to Help the thousands of Americans in need.
This brings us to another important PSA to America's youth and young adults. America has a problem, and it can either worsen or be neutralized. Please go vote.