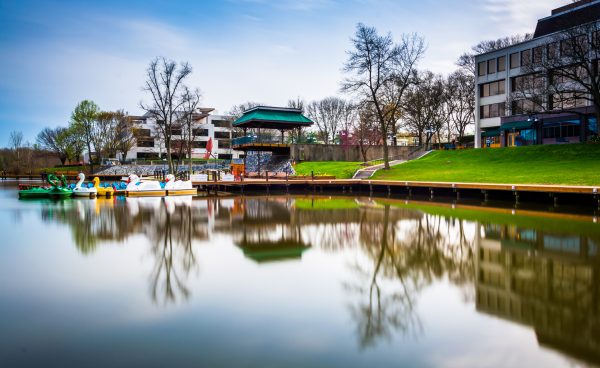 I never saw a cup of coffee as a luxury until I started spending my time in Columbia, and no, not in a good way.
A handcrafted cup of coffee is more than just your daily dose of caffeine; it is the craftsmanship of roasters and mixologists combining flavors to create an enjoyable experience for a day full of unexpected events. Living within minutes from the Washington D.C. and Maryland border, I had the greatest luck of entering the capital at any given moment and enjoying the greatest thing it has to offer. No, not politics, but the convenience of a quick cup of coffee.
Iced or hot, dark or light, it was available at any corner. My choices were limitless. Feeling sad? Grab a cup of coffee from the shop down the road. Have an assignment due in 6 hours? I could take my charger and finish the assignments at the coffee shop right on the Monument Lawn with the comfy seats. Need to find an exclusive honey cinnamon lavender syrup latte? Lucky for me, there are three options for me on the street behind the White House. My easy access to these unique and plentiful coffee shops was nothing I overlooked – it was a basic component of life.
However, when I started my journey at Howard Community College (HCC), this completely changed. I used to only spend minimum time on campus, and was quick out the door. After a while, though, I started to dread the 40-minute drive right after a lecture, so I decided to start prolonging my stay on campus. I studied in places around campus like the Cafe on the Quad, library study rooms, and even the seats outside of Duncan Hall. One day, I wanted to do what I did back home: study at unique coffee shops. I quickly typed in "Coffee shops near me" into my phone. I gasped at my results. All I saw was a long list of Starbucks and Dunkin' Donuts.
Story continues below advertisement
Now, don't get me wrong I love a good shaken espresso from Starbucks and the affordability of Dunkin – but these are corporate coffee shops, nothing out of the ordinary and nothing that I couldn't get anywhere else. Another thing that shocked me was their location. Columbia has great potential to be a "walkable city." With the popularity of the Mall at Columbia, this area is a perfect location to open windowed shops around the mall and surrounding wooded areas of Little Patuxent and Hickory Ridge. Unfortunately, this is not the case, which makes walking to the nearest Starbucks a slightly scary and a unenjoyable walk. 
Another thing is that the location of the closest Dunkin' is inside the Mall, which makes it a terrible spot for a peaceful study session. Every other corporate coffee shop location near the college is only really available by car or public transportation which, one of my colleagues pointed out in another article, is not all that efficient.
Some may argue "What's the big deal? Don't fix what's not broken, coffee is just coffee." Well, it's true coffee is just coffee and people are okay with corporate locations, but they have yet to be exposed to the wonders that come from local and unique shops. There is an unbeatable charm to these businesses because they're not there solely for the profit, but for the community as well. While I found the problem through the lack of local coffee shops it points out a bigger issue that Howard County has, which is the lack of community entrepreneurship. According to VisitHowardcounty.com, the developer of Columbia designed it as a "thriving model city where all residents would have easy access to shops, schools, and open space." Now I am not saying that I disagree or agree that this is Columbia's current status, but from my point of view, the walkability to anywhere in Columbia from HCC is difficult and inaccessible. For the most part, some form of transportation is required to get to shopping centers, which makes Columbia's status more of a "town" rather than the city it was envisioned to be.
An underlying issue that comes from this problem, that some fail to realize, is that it causes many young adults to miss out on networking. This problem might be exclusive to HCC students, but the lack of walkable places off-campus to socialize over coffee or in general creates a barrier in which students only see themselves as students and not intellectuals who can share knowledge. Many HCC students have mentioned that one of the biggest struggles that they find themselves in is making friends and forming connections with other students. Maybe building a few local shops near the campus won't entirely fix the problem, but it does alleviate the question of "what if?" 
What if some local shops and hang-out spots open? Would students interact more with other students? What if Columbia is actually walkable? Would more students stay around the campus area to study? Would peer-to-peer connection actually increase? I believe that community hotspots made by the community, for the community bring many more benefits than just good food and drinks – they bring good times and long-lasting personal and professional relationships.
The issue is not the lack of coffee shops but the lack of being able to step off of campus and access study spaces, networking spots, and fun times (outside of the mall at Columbia). It shows that Columbia has a lot to work on in terms of community connection. There is space for a lot of improvement, but I hope we can all agree that there is no better way of bringing a community together than with a cup of coffee.