Making Money Under Maryland's Stay at Home Order
Ways to Make Money While Practicing Social Distancing
Paul Jo, Staff Writer
April 15, 2020
Millions have been laid off recently due to the recent pandemic. Governor Hogan has mandated the closure of all non-essential businesses and Maryland is currently under official shelter-in-place orders. Since these events happened,  people have been trying to figure out their finances during unsettling times. I personally have been affected by the inability to work, so I did some research and came up with ways to make money while practicing responsible social distancing.
Delivery Services
If you have a car and want to make deliveries, there are food and grocery services. Food delivery companies such as PostMates, UberEats, DoorDash, and GrubHub may have openings due to the increasing number of people staying home. Another option is to deliver for grocery delivery services such as Instacart, AmazonDelivers, and Point Pickup . If you work for one of these companies, I suggest that you maintain a distance of six feet away from others, wear gloves and carry hand sanitizer since you are going to be around food and will also come into contact with other essential workers and customers. It wouldn't hurt to wear a mask while doing these deliveries to prevent spreading germs to others.
Surveys
If you are not able to physically leave the house to make money, I have some good news for you. Companies such as SurveryJunkie, MyPoints, SwagBucks, InboxDollars, and OpinioInn will help you make money or earn gift cards for simply signing up and participating in surveys. These companies pay you by depositing funds into a gift card of your choice. While this option is not going to pay all your bills, it may help pay a bill or two. It can be time-consuming to answer the hundreds of questions on the surveys, but the good news is that you should have plenty of time to fill these surveys during the current stay at home orders.
Federal Support
Additionally, the government has extended the deadline to file and pay federal taxes. The federal government has extended the deadline to file and pay 2019 federal taxes from April 15 to July 15. As of now, the state of Maryland has not made an extension to their deadlines. The federal government has also passed a $2 trillion infrastructure plan to help with the effects of COVID-19 on the global economy. Under this legislation,  citizens who quality will receive payments up to $1,200. You can calculate your estimated payment amount here through a tool provided by The Washington Post. The payments will be sent out within the next couple of weeks either through direct deposit or a physical check based on the information you included if you have filed taxes for 2018 or 2019. ​If you OWED taxes instead of getting a tax return in 2018 or 2019, the IRS does not have your direct deposit information, and you need to manually enter it on the IRS website: https://www.irs.gov/coronavirus/get-my-payment
About the Writer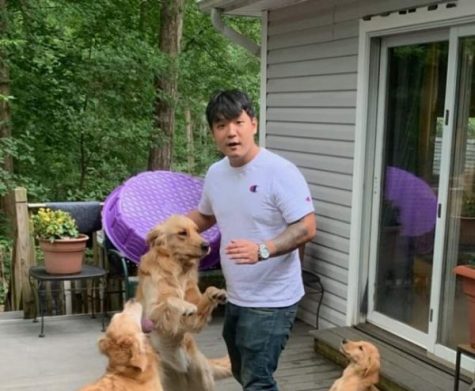 Paul Jo, Writer
Paul is Korean-American and has lived in the Howard County area for about half of his life. He is originally from Tennessee where diversity wasn't common....