A World Without Sports: After COVID-19, Will Sports Ever Be the Same?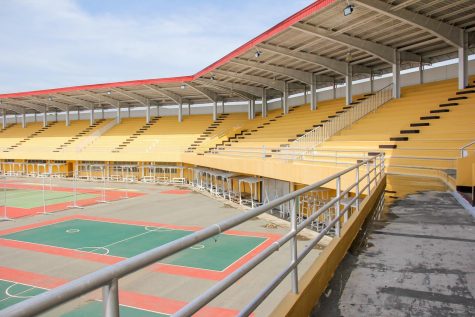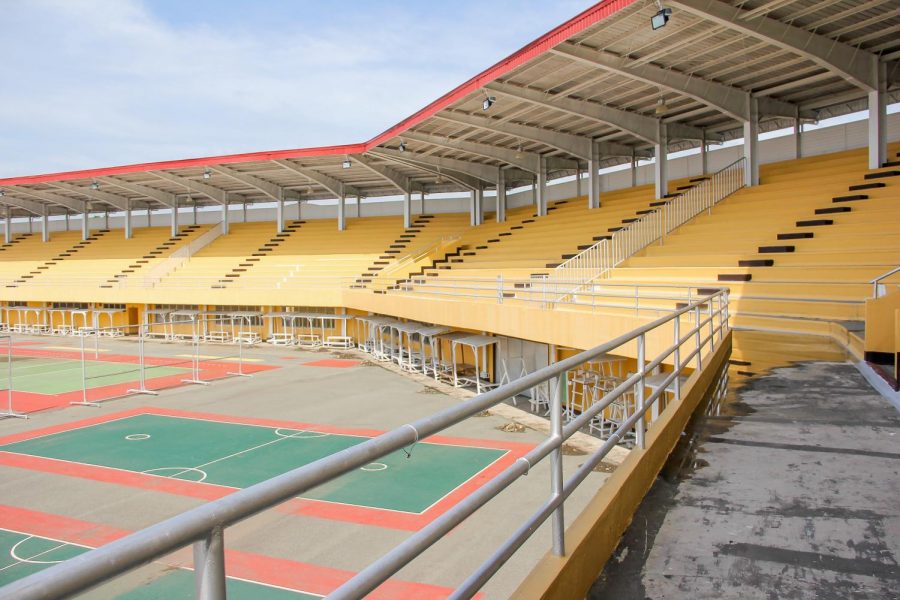 The day was March 11, and the NBA was at full tilt with the playoffs approaching. Fans were getting geared up to witness what was shaping up to be one of the best playoffs that the NBA had to offer. The previous week, Rudy Gobert of the Utah Jazz joked about the seriousness of the coronavirus. There were stories about how many people were affected by the virus, but little was actually known. Speculations about the coronavirus's validity, and if it was even real, began to surface. But then Rudy Golbert, the same person who had made a joke about the virus's seriousness, tested positive for COVID-19.
Unknowingly, Gobert would become one of the first professional athletes to contract the virus. As multiple players started to test positive and infection rates skyrocketed, many professional sports leagues decided to suspend the remainder of the season. The NBA, MLB, NHL, US Soccer, America's beloved NCAA Basketball, and March Madness were forced to take a seat on the sideline.
As fans, we were crushed. One day after a single player tested positive for COVID-19, owners, presidents, and players decided that sports were no longer the foremost concern. Health mattered, and safety took precedence. As the remainder of March passed and April arrived, we sat and mourned the loss of our habitual routines that consisted of watching players score and highlights created on our favorite sports network.
Our conversations were no longer about who would win the NBA championship. We no longer spoke about how LeBron James was on the path for another MVP award. Our March Madness brackets remained empty and the euphoria of witnessing a lower seed college basketball team overcoming the odds was no longer a possibility. Our joy of watching a goal being scored or a home run being hit at our home field was silenced. In the past we would hear crowds chanting, fans yelling,  and roars of excitement, but now we are reduced to empty gyms, arenas, and stadiums.
April came and went and it seemed that sports in the year 2020 would be non-existent. Club owners, commissioners and presidents of player associations from every sport fought to be heard about safety during the pandemic. Despite their love for the game, some star athletes refused to return and jeopardize their health and safety. As fans adjusted to a new way of living, they were reminded of their love of sports with vintage games being replayed on networks, such as ESPN. Then May came and things took a turn for the worse.
On May 25, COVID-19, for the first time since March, took a back seat as the murder of George Floyd took place right before our eyes. We were no longer just fighting a pandemic– we were now fighting an epidemic too. Racism and the lack of equality for Black lives took the forefront. We marched in masks alongside our favorite athletes. Some were ridiculed for making comments that did not fully support the Black Lives Matter movement. Fortunately, we remained thirsty for equality and managed to replace our fears of COVID-19 with the desire to improve our country.
With the world on edge, sports seemed to be the only thing that would bring us together. We flipped through our channels. We heard the news about police brutality and racism revealing itself during this pandemic. We also heard the rumors of a possible return of our favorite sports.
Although sports are a small portion of what makes up this country, it is also very evident that it does bring Americans together, regardless of race. Finally, we received a breakthrough. Adam Silver, Commissioner of the NBA, announced that the NBA is preparing to make a return on July 31. Soon, other leagues began to follow suit. NFL schedules were released, and regulations were changed to protect players during the pandemic.
One hot topic among fans is how sporting events will be attended. Imagine watching the World Series with no fans in attendance. Picture Michael Jordan hitting his famous last shot against the Utah Jazz to win the championship, but there are no fans in the arena to show disbelief or joy. It seems almost like a very competitive pickup game with high profile athletes, broadcast on major sports networks. Is this something that we will ever get adjusted to? Will we ever get back to normal?
The NFL has made plans to continue its season with specialized helmets to protect the players. The NBA has resumed practice for all teams in Orlando, which will host the remainder of the season and the playoffs. This seems to cause a stir, as many wonder how entertaining this format will be. There is a lot to question, a lot to wonder, and a lot to see with the upcoming months of sports.
Will fans break off a lifelong romance with a specific sport due to the adjustments that have to be made? Has COVID-19 ruined sports forever? As an athlete and a lover of sports, I cannot imagine life without it, but the new format will take a lot of adjusting to. The days of purchasing a ticket to see your favorite team play are no more. Games will be streamed more than ever, and sports will forever be changed.
COVID-19 has taken so much from us, but it has also reminded us to be thankful for the little things. So, when you are watching your team play in an empty gym, stadium, or arena, just be thankful that we are still able to witness greatness. Be thankful that we are still able to brag about witnessing the highest level of competition. This country is in the middle of so much negativity, and I think that, maybe, sports are the missing ingredient needed for all of us to heal. So, let us not take this for granted, and let's play our part in rebuilding the normal life that we've lost.