Meet Your SGA
Have you ever found yourself wondering what exactly a student government is, or what they do? I have to admit, before I caught up with our new student president and student vice president, I was completely clueless.
After speaking with Darryl Jeffries Jr. and Oluwatomi Akinrelere however, I have a whole new understanding and appreciation for what student government means and what it does for us.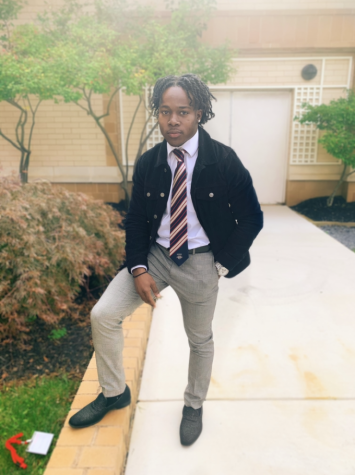 HCC's student government association, or SGA for short, is a democratic organization of students, created to be one unified voice for our entire student body. In layman's terms, this basically means that if you ever have any questions or concerns, or need support for any reason, the SGA may be a good group to turn to for help.
As students, we even have the ability to use our own voices to elect and vote for these representatives ourselves. Take Jeffries, our newly elected Student President, for example. When I asked Jeffries what made him stand out as a candidate when he was running, he said a big part of it was that he is a self-proclaimed "people-person." He noticed that a lot of his fellow students often spoke about things they wanted to change or wanted advice on, so instead of just sitting back and listening, Jeffries decided to take the lead.
The SGA isn't the only school organization Jeffries was running for at the time either. As a member of the HCC track team, Jeffries first "ran" (in a much more literal sense of the word) in 100-meter dashes and other events, with his track team.
Another track team member, Oluwatomi Akinrelere, realized he shared many of Jeffries views, and soon found himself next to Mr. Jeffries not only on the track, but also on the SGA ballot.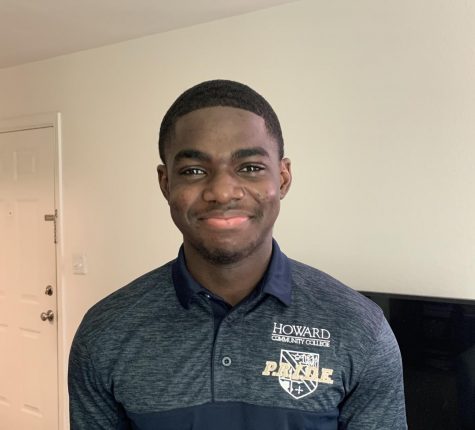 When I spoke with Akinrelere, the first thing I asked him was how to pronounce his first name. He laughed and told me I could just call him "Tomi." I was surprised when he went on to explain that he moved here just two years ago from Nigeria. In his words, moving here was a "strange transition," but joining organizations such as the track team, Howard P.R.I.D.E., and now the SGA, Tomi has seemingly eased himself into American student life rather seamlessly.
Darryl and Tomi appear to be an ideal duo for leading our student body. Darryl, a naturally outgoing and friendly leader, helped Tomi step out of his comfort zone. Together, they want to ensure that every student can stay on a timeline and finish their degree. By sharing information about resources, guiding students, and more, it is their hope that students not only become more involved in campus life but also can stay on the path to follow their dreams.
Now is a better time than ever to have these two students, and all of SGA, advocating for us. With COVID-19, we are no doubt in unprecedented times. This is merely a bump in the road for Darryl's plans though. While going remote has presented its fair share of challenges, Darryl is confident that the SGA can still help. What better time to have a student organization providing guidance and resources when guidance and resources are arguably what's needed most right now.
Before wrapping up the conversation, I asked both Darryl and Tomi where they see themselves in the future. Tomi hopes to be an engineer, while Darryl wants to work with children, possibly helping them in a school setting. Something tells me with the track they are both on, neither will have a problem making these dreams come to fruition.