Step UP and Be a Coach or Mentee
Being a college student can be overwhelming. Did you know that at HCC, there is a program available to provide one-on-one support for students? The HCC Step UP program helps students succeed in school without taking up too much of their time. Eileen Kaplan, the program manager, had plenty to say about the program's benefits.
"Our data shows that students who complete the Step UP program tend to have higher GPAs and are more likely to re-register at the College," Kaplan says.
Interested faculty and staff can attend coach training sessions offered five times a year to get involved in the Step UP program as a coach. Unfortunately, due to confidentiality issues, students are unable to be coaches in the program. Briana Boyd, a Jumpstart student and a program member, recommends the program to others.
"I would encourage them to join the program. Having a coach is great because they introduce you to new people and opportunities around campus. I wasn't involved in any clubs or events until I joined the Step UP program," Boyd says.
The coaches agree. Lynn Voyton, an Early Alert Completion Specialist, is also a Step UP coach.
"I really enjoy leading students with different backgrounds, ethnicity, and gender, and just a wide variety of students. I've learned so much from them, their cultures, and the issues that they have," Voyton says.
Being a Step UP coach provides an opportunity to make a positive impact on students' lives, build relationships with them and help them succeed academically and personally. It can be a fulfilling and rewarding experience for those who enjoy working with students and helping them reach their goals. Angela Phillips, Silas Craft Assistant Director, elaborates on this.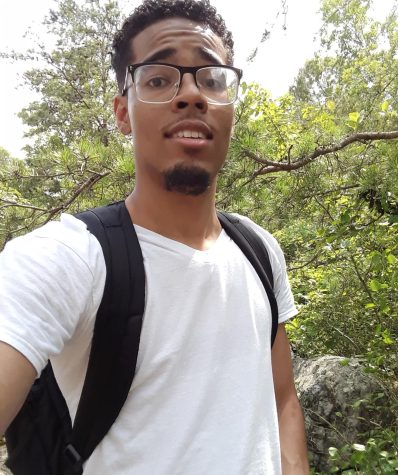 "The most fulfilling part of being a Step UP coach is the student/coach relationship. The connections we make with students provide a safe space for students to share all aspects of their life. Students feel valued and heard, which, in turn, improves their overall college experience," Phillips says.
While the Step UP program can help students succeed academically and personally, it can also help them succeed professionally. Aaron Winston, an Electronic Technology major, sees this value.
"It's very beneficial for getting an expert's perspective on career fields," Winston says.
Winston finds value in the program. Not only does he discover his own professional interests, but he also meets people pursuing similar careers.
"I was able to meet different people who were involved in fields of study that I'm interested in," Winston says.
Some students find certain coaches more helpful than others. In Winston's case, he found a coach who could help him. Chef David Milburn did precisely that.
"Learning about other students' backgrounds can sometimes help me better understand where they are coming from and how I can help them," Milburn says.
While other colleges may have similar programs, Step UP is specifically for HCC students and is open to all students and faculty at the college.
To apply to become a coach, send an email to [email protected] with your name, department, role at the college, and phone number. To apply as a student, you only need to complete the first step. Step up and apply after June 1!
Are you a part of the Step UP Program?
Sorry, there was an error loading this poll.